HAJI NOORDIN'S NET WORTH FINALLY REVEALED.
National Intelligence Service Director General nominee Noordin Haji, appeared before the National Assembly Departmental Committee on Defence, Intelligence and Foreign Relations for vetting on Tuesday, May 30.
In a significant departure from protocol, the National Assembly committee made a decision to extend special consideration to Haji in regard to disclosures regarding his net worth and sources of income.
Public and state officers are required to declare their financial status and interests during vetting.
However, upon being requested to avail the information, Haji declined to share and requested that he submits the documents away from the glare of the media.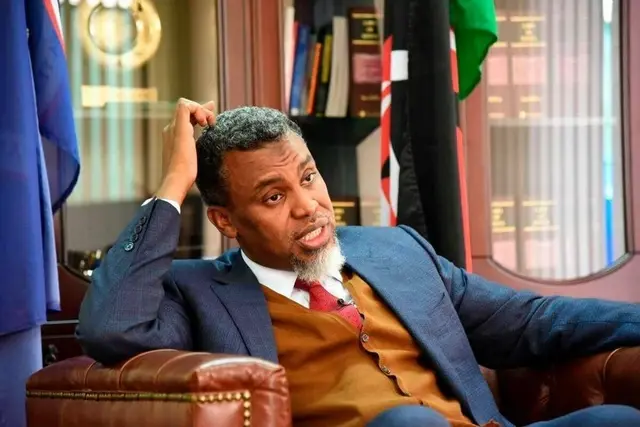 Citing the sensitivity of his position and the need to safeguard national security, Haji argued that revealing his financial information could potentially be compromising.
"Considering the sensitivity of the office I am going to hold, I request that I give it to the committee. It may be a national security issue at some point," he said.
One of the MPs who were present flagged Haji's choice of words, saying that the outgoing DPP had already assumed the committee would approve his nomination.
"I have the nominee say 'the office that I am going to hold'. It is as if we are done with our business and we should close shop and go," the MP put Haji on the spot, forcing him to apologise and adjust his language.
After consideration, the committee decided to break with tradition and grant Haji an exception, acknowledging the gravity of the concerns raised.
The fate of Noordin Haji's nomination now rests with the National Assembly, as they deliberate on whether to endorse his appointment as the Director General of the National Intelligence Service.
By pulse live
Facebook Comments