RUTO'S BOWS TO AZIMIO PRESSURE, SENDS PLEA TO RAILA
The Kenya Kwanza team is taking a strong stance in their efforts to resolve the political impasse that has gripped the country in recent times.
In a bold move, the committee is urging Azimio to make a crucial decision that will either lead to peaceful dialogue or the risk of disruptive street demonstrations.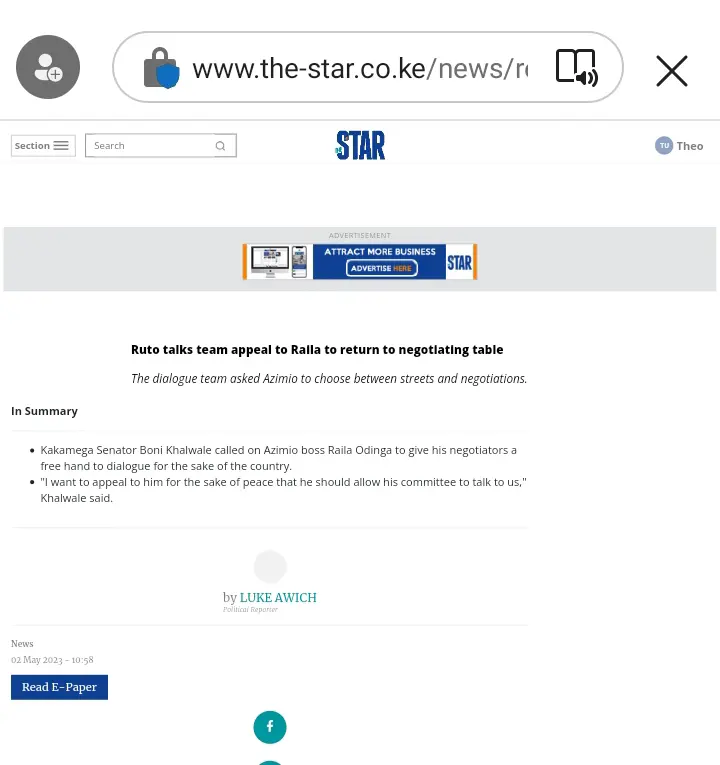 As the co-chair of the committee, George Muragura is making it clear that there can be no compromise in this matter. The committee believes that both dialogue and street demonstrations cannot happen simultaneously. To make progress, they insist that one path must be chosen.
Tharaka MP is leading by example by expressing their willingness to compromise even further. This is in recognition of the fact that the country is bigger than any one individual or group, and therefore the need to find a solution that will benefit all is paramount.
The committee is urging Azimio to return to the negotiating table and consider the impact their actions may have on the country. Kakamega Senator Boni Khalwale echoed this sentiment by calling on Azimio's leader Raila Odinga to allow for the freedom of negotiation for the greater good of the country.
It is heartening to see the Kenya Kwanza team come together to find a lasting solution to the ongoing political stalemate.
They are setting an example for others to follow by prioritizing the needs of the country above their own interests. By choosing the path of peaceful dialogue, they are paving the way for a brighter future for all Kenyans.
Sourced from the star
Facebook Comments