Bus With 48 Passengers Burst Into Flames
Amid the continuous reforms and efforts from the Ministry of Roads and Transport together with other sub-branch sectors to curb, or rather minimize accidents on our roads, cases of accidents, loss of lives and destruction of property haven't seized.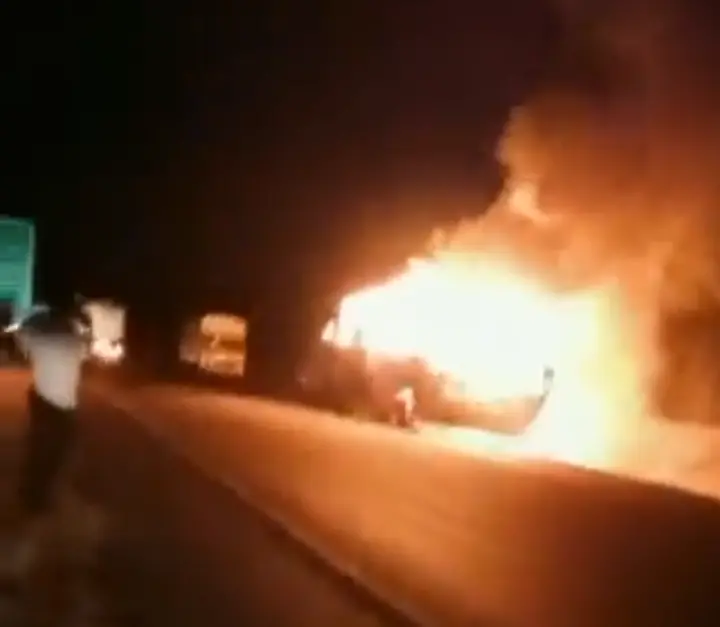 The statement confirms that a bus attached to ENA Coach company burst into flames at around 2:50am of Wednesday, August 30 with 48 passengers on board.
Reports indicate that the accident occurred in Narok East as the bus headed to Migori. As noted in the video, witnesses who spoke from the background confirmed that all the passengers were able to step out of the vehicle safely as soon as the fire broke out.
The bus can be seen burning down to ashes with no any aid from the fire control brigade or the few onlookers who were present at the scene.
Facebook Comments