KENYAN MODEL POSTS VIDEO DOING IT WITH HER HUSBAND IN THE BATHROOM
Carey Pricilla, a famous Akorino model together with her husband Benito Muriu caused a stir online after posting a video of them engaging in the act on social media.
In the Instagram video that has since gone viral, the woman is seen leaning on a glass bath as the hubby made it out with her in the bathroom.
 Posting it on social media, the man captioned the 5-second video saying good morning also. After being online for a while, the celebrity deleted it.
The two are couples who do their stuff together, they are known for the many YouTube videos they work on to produce together.
Earlier in the year, the two left mouths wagging after Pricilla turned out with a big behind, something she never had before, people wondered how a big butt grew in a blink of an eye.
However, in an interview, they confessed that a booster was stuffed on her butt to enable them to work on a YouTube video.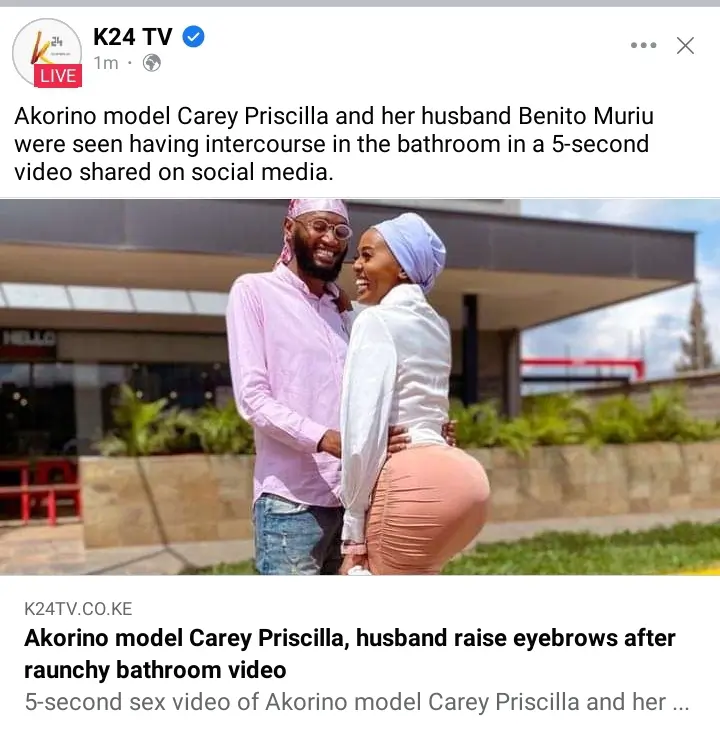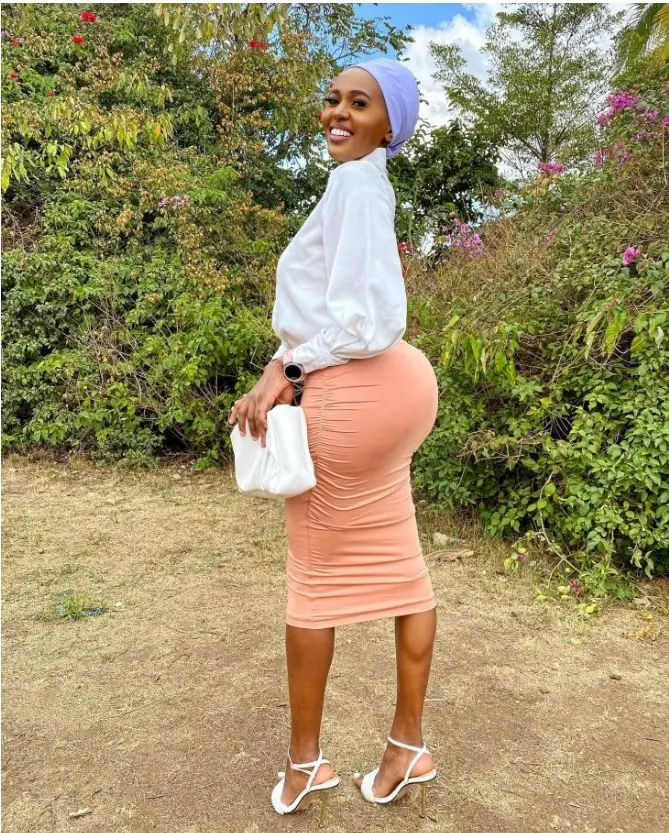 By K24 digital.
Facebook Comments