VERA REVEALS HOW TO GET SPONSORS AND SUGAR MUMMIES
Sensational media personality Veronica Shikwekwe alias Vera Sidika has advised kenyan ladies to invest the money they get from 'sponsors'.
One fan asked her about her view and advice to women who date 'wababa'.
"Your advice for a girl dating wababa?"
Vera Sidika responded by telling ladies to enjoy luxuries that come with such relationships but most importantly they should invest the money they draw out of it.
This comes weeks after she and husband Brown Mauzo launched a multi-million business for their half-year old daughter, Asia.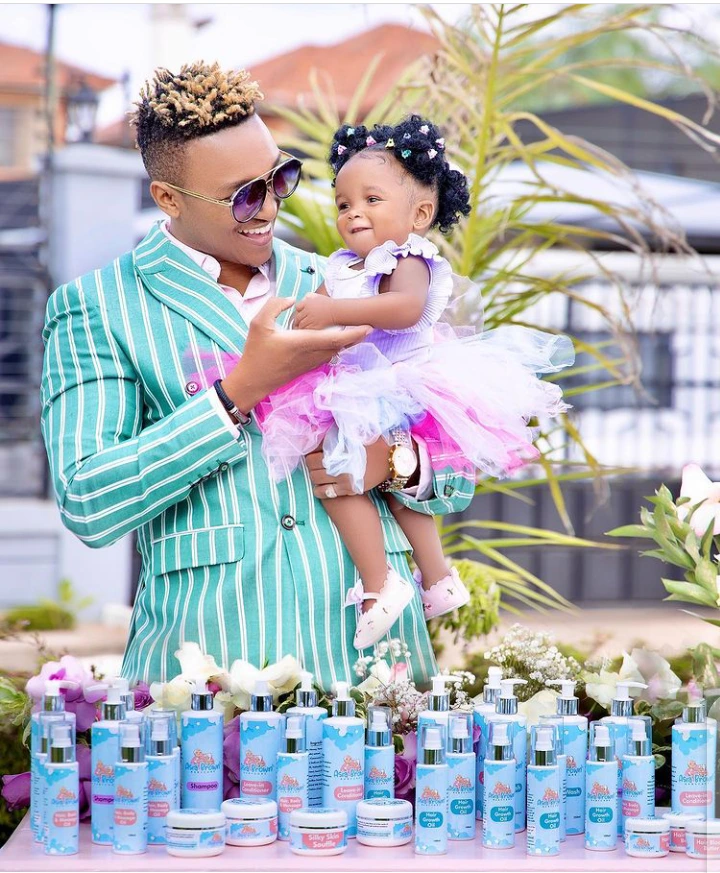 Photo: Brown Mauzo and Daughter Asia
She said that the business will exclusively be Asia's and that they'll only provide guidance until she is of age to manage it.
In a different comment, Sidika responded to critics who said that she couldn't make a good mother because she was too concerned with herself. She said she enjoys being a mother and knows she makes a good one.
Facebook Comments