MAINA NJENGA ISSUES A TOUGH DEMAND TO GACHAGUA
Speaking before the court just a few minutes, Maina Njenga's lawyers Njiru and Martha Karua stated that Deputy President Rigathi Gachagua intended to lower the opinion of Kenyans concerning Njenga by making remarks concerning the Mungiki uprising.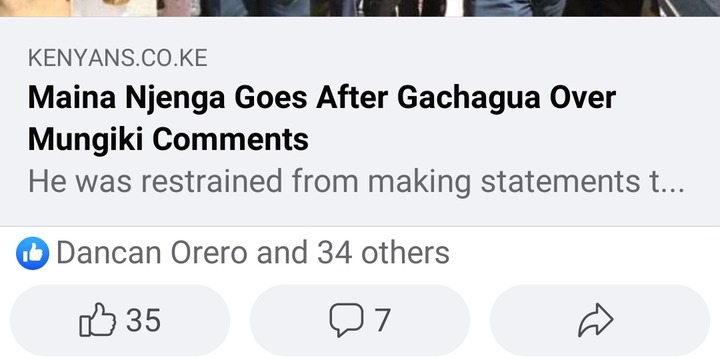 The lawyers faulted the DCI officers for referring to Njenga as the Ex Mungiki leader. "They intended to keep him over the weekend, it was past 1 pm. There have been reports in the press that seem to prejudice the accused, and we want the court to give direction," Karua said.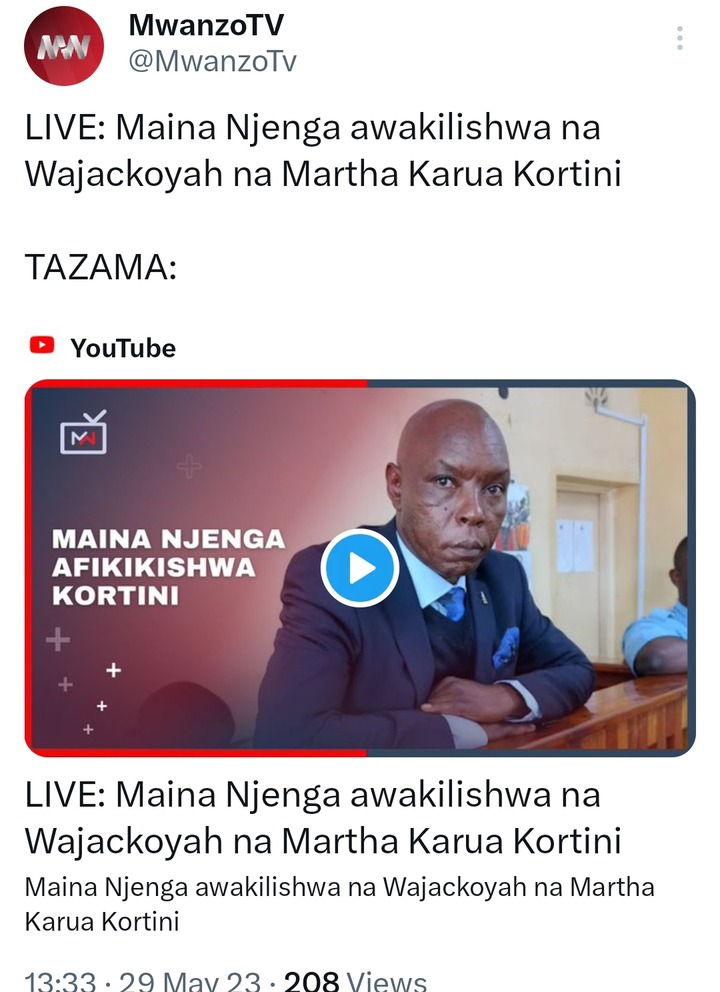 Njiru stated that Njenga was concerned about the comments made by Gachagua. "Our client had been vilified by the press, yesterday in a function in Thika, the DP, made comments meant to lower the opinion of the right-thinking member of our society as our client is concerned. Knowing the experience that our country has gone through, we don't want to go back there," Njiru stated.
Maina Njenga was released on bail and restrained from making statements through the press or public gatherings in reference to the case. He pleaded not guilty in all seven charges against him. Source.
Facebook Comments