COURT STOPS VETTING OF NOMINEES
The Nakuru Employment and Labour Relations Court has halted the screening of 10 nominees for County Executive Committee Member (CECM).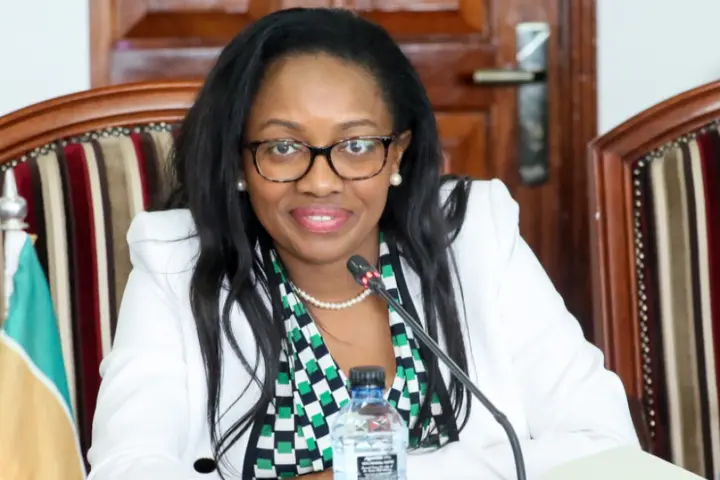 The decision was made on Thursday by Lady Justice H. Wasilwa, who ordered that the nominations be put on hold while the petition contesting the procedure is heard and decided.
"it is hereby ordered that a conservatory order is hereby issued to the Respondents barring the receiving or, if already received, barring the processing, vetting, or in any way proceeding, processing the nomination for the appointment and/or appointing the Interested Parties." According to court documents.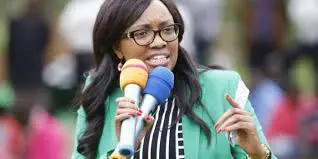 "…herein as members of the Nakuru county government pending determination of this application inter-parties and thereafter pending hearing and determination of this petition or such orders of the court as may issue."
The conservatory orders were issued in response to a petition filed by Dr Magare Gikenyi, who claimed that the nominations did not reflect the county's ethnic and cultural diversity.
The nominations, according to Gikenyi. Governor Susan Kihika's decision violates County Government Act Number 17 of 2012.
In the petition, the County Assembly and the Nakuru County Government are listed as the second and third respondents, respectively, with Governor Kihika listed as the first respondent. The fourth respondent in the case is the County Attorney.
The court has also put a hold on both the press release about the nominations and the posting of job openings.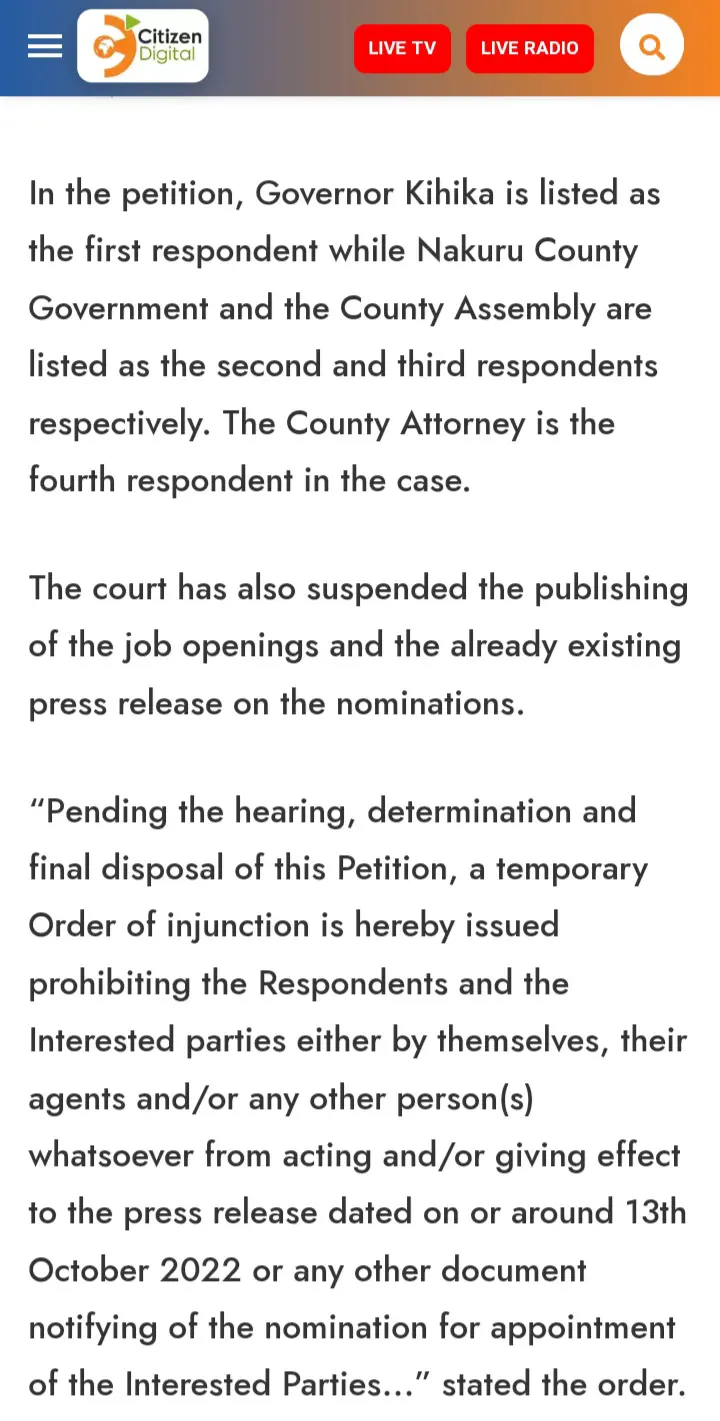 "A temporary Order of Injunction is hereby issued prohibiting the Respondents and the Interested parties from acting and/or giving effect to the press release dated on or around October 13, 2022, or any other document notifying of the nomination for appointment of the Interested Parties, Pending the hearing, determination and final disposal of this Petition." declared the court.
The case will be heard this year on October 31.
Ten CECs who have been nominated to serve in the Nakuru County Government for the upcoming five years were made public by Governor Kihika on October 13.
The Nakuru County Assembly later received the list for review and approval.
Sourced from citizen
Facebook Comments