TOP GOVT OFFICIAL SNEAKS BACK INTO OFFICE AFTER BEING FIRED
A major showdown is looming in a top government agency between the agency's chief executive officer and its board of directors. This is after the boss, who had been sent on compulsory leave by the board, sneaked back into the office without the board's approval.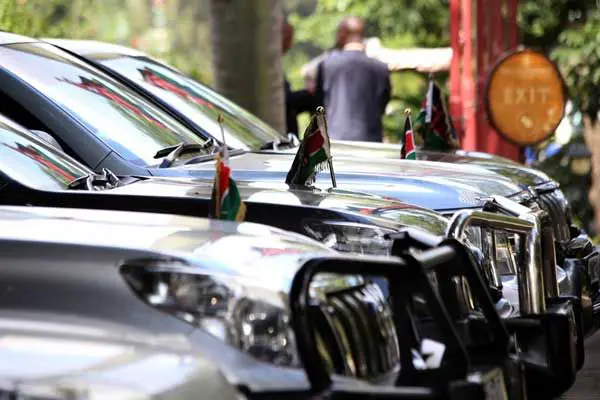 Sources at the agency have noted that the board is aware of the CEO's return to the office without their approval and has since called for a crisis meeting to handle the matter once and for all.
The CEO of this agency was suspended due to corruption, misappropriation of public funds, and awarding himself lucrative tenders through proxies.
Word has it that he had created proxy companies using his relatives and friends and was offering them plum tenders. After the money is paid into the accounts of his friends and relatives, they will shortly transfer the funds to his bank accounts.
A probe into the matter established that he has over 12 known bank accounts in seven different banks, each with millions of shillings.
The board had suspended him to pave the way for proper investigations, as they had even invited government agencies like the Ethics and Anti-Corruption Commission and the directorate of criminal investigations to look into the matter.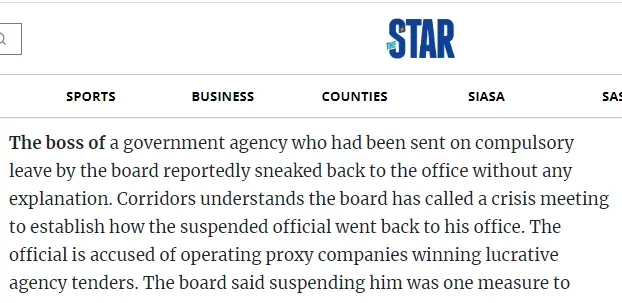 Speculation is rife that he sneaked back into the commission's office to cover his tracks and destroy some evidence. He had conspired with his secretary to let him into the office very early in the morning and leave late at night. His tricks were, however, discovered by hawk-eyed employees, who then reported them to the board.
Facebook Comments