MIGUNA MIGUNA TURNS AGAINST RUTO, HURLS HEAVY INSULTS
Veteran activist Miguna Miguna has spoken up about his struggles to return back to the country after spending several days in Canada.
According to Miguna, the former regime led by President Uhuru Kenyatta did him a lot of injustices. Miguna has tried several times to return to the country but has been stopped by the red alerts that were issued against him.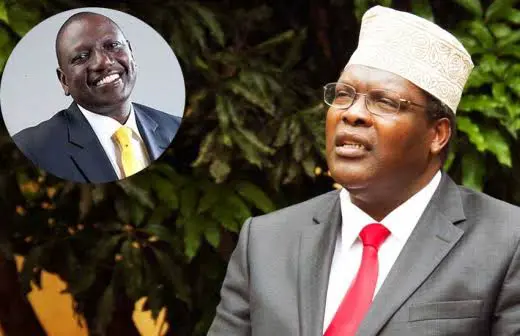 During his campaigns, President William Ruto announced that he was going to allow Miguna Miguna back to Kenya since it's his right.
Recently, Miguna announced that he had received his passport from Ruto's Government and was planning to travel to Kenya in the coming weeks. 
However, in what seems like a blow, Miguna has today revealed that President Ruto has not yet lifted the red alerts. According to him, the lifting of the red alerts should be done immediately since it's his right and not a favor.
Story courtesy
Facebook Comments