MARTHA KARUA LATE NIGHT MESSAGE TO RAILA ODINGA
NARC- Kenya Party Leader, Martha Karua has caused a stir online after sending a strong message to Kenyans about the Azimio Presidency.
Martha Karua has posted a photo of herself with Raila Odinga as she reinstates that she will respect her boss, Raila if they win the Presidency in August Election.
Martha Karua has reinstated that Azimio Government will work within the guidelines of the Constitution with a Deputy President who respects his President. She has further reinstated that there won't be a "co- presidency" in Azimio Government if they win Presidential Election.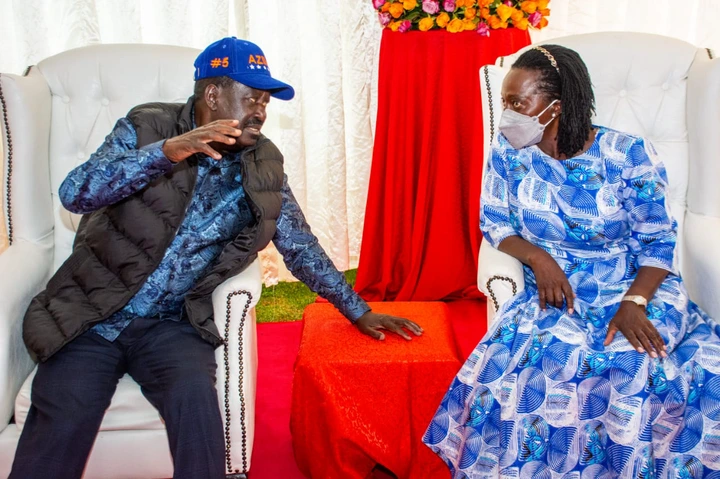 @MarthaKarua 'Heshima Si Utumwa'
The Azimio Presidency will be as The Consitution intended it; with a President and a Deputy President, not a co-presidency.
#Inawezekana | #AzimioLaUmoja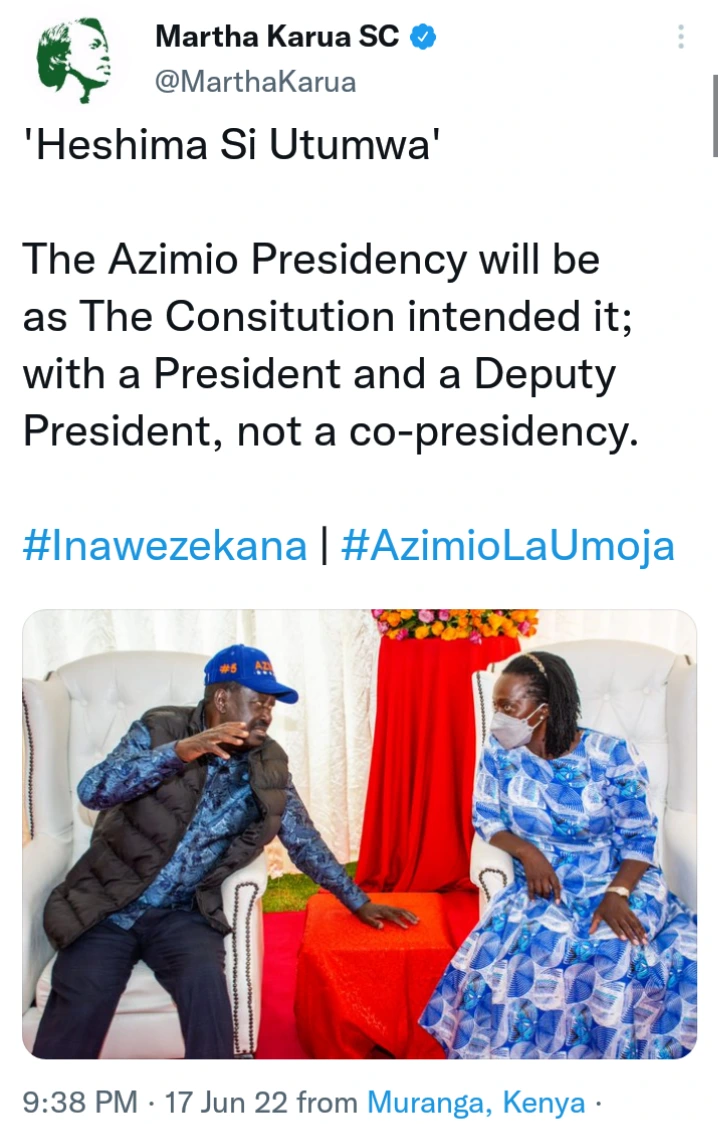 Her statement seems to be an indirect attack towards the Deputy President of Kenya, William Ruto who has been accused by his critics for disrespecting his boss, President Uhuru Kenyatta.
DP Ruto who is not in good terms with his boss, Uhuru has been campaigning for Presidency whereas the Head of State is against it.
Facebook Comments