MARTHA KARUA FINALLY BREAKS SILENCE AFTER ATTACK
Narc Kenya party leader Martha Maria has come out to reveal what happened at the DCI headquarters today as the ex Mungiki leader Maina Njenga was being interrogated. Taking to her twitter page Karua said that the detectives demonstrated thuggery by the way they treated Njenga.
She said that they played a trick to separate him from his lawyers and sneaked him out of the DCI headquarters. They then took him to a secret location which has not been identified yet.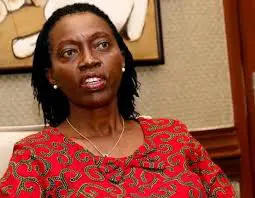 Karua went ahead to state that the DCI is violating Maina Njenga's right of legal representation and they are afraid that he may not face a fair trial.
"Thuggery Alert! @DCI_Kenya officers this afternoon demonstrated thuggery instead of professionalism by using trickery to separate Maina Njenga from his lawyers who included several Azimio principals and sneaking him out of @DCI_Kenya offices kiambu Road to un undisclosed destination @ODPP_KE @HakiKNCHR @khrc," Karua said.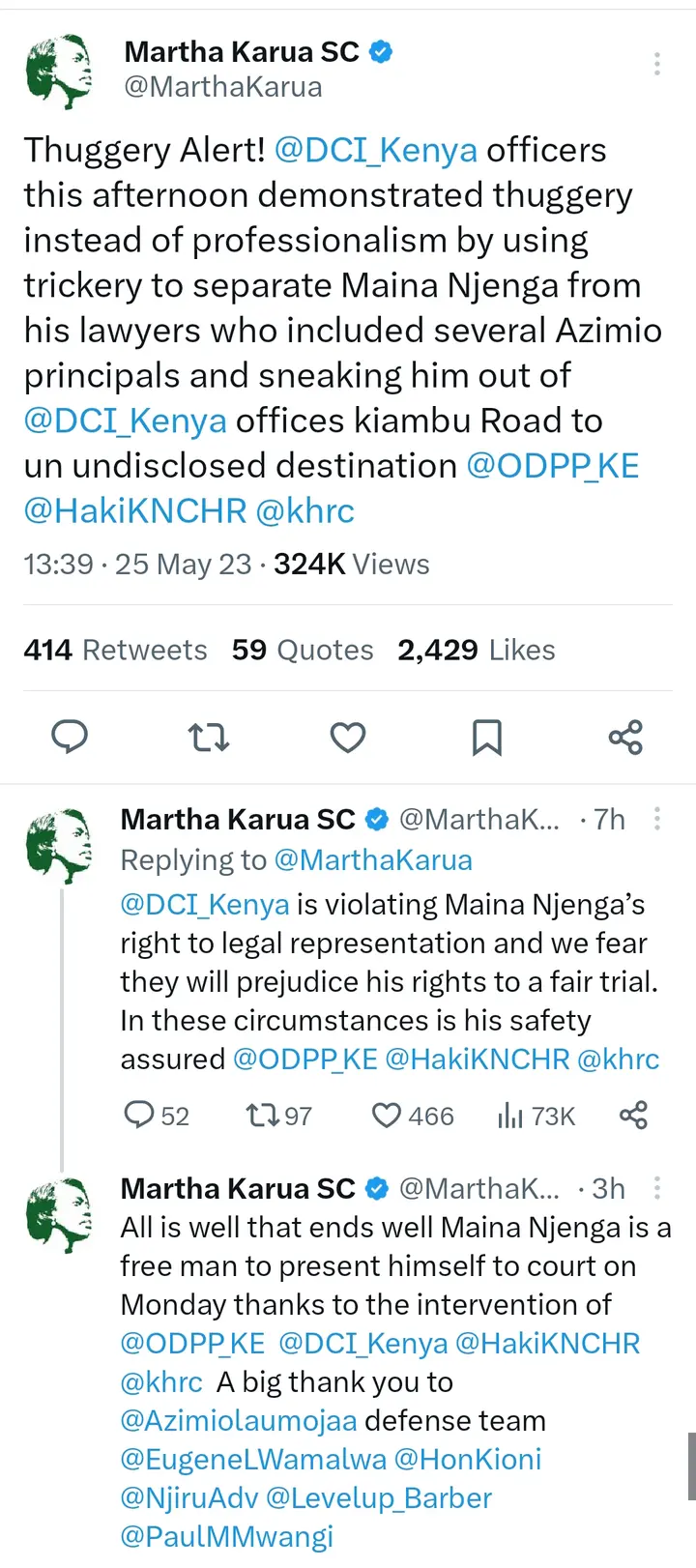 Maina Njenga is facing criminal charges after firearms and rolls of bhang were found at his house. He is now being interrogated to find out if he is the owner of the items. Follow the page for more news updates daily.
Facebook Comments