BREAKING NEWS: KDF HAVE TAKEN OVER
The Kenya Defense Forces have taken over some parts of Lamu After the death of 4 GSU Officers Who were killed today after being ambushed by a group of suspected Alshabaab members who reportedly shot at the officers who were heading back to their camp.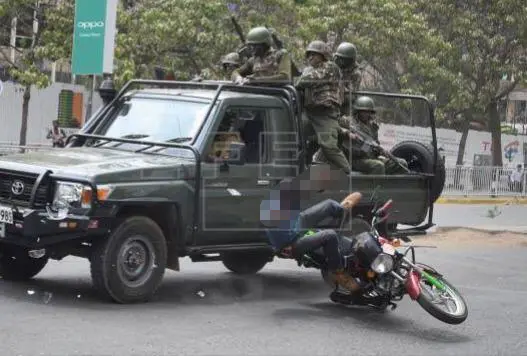 Photo:Courtesy
According to the reports given by one of the police officers, he said that the suspects who were hiding in a Thicket allegedly ambushed the unsuspecting police officers killing 4 of them on the spot. In his own words, he said that the suspects later fled from the crime scene leaving the officers for dead.
Addressing this issue, it has been revealed that several Kenyan Defense Forces have already taken over some parts of Lamu in attempts to Bring sanity in the region. Reports have revealed that the KDFs are currently patrolling all the regions in order to make sure they cover all the corners.
This is happening at the same time when the interior Cabinet secretary, Dr Fred Matiangi has called upon residents of Lamu to work hand in hand with the police officers who are also in the region in order for them to reduce the increasing rate of crime.
Courtesy
Facebook Comments