ANNE WAIGURU WILL BE DOING THIS FOR THE NEXT 60 DAYS
Kirinyaga governor Anne Waiguru has expressed her commitment to support and celebrate Kenyan style and creative hustle. The Jubilee elected governor said that for the next 60 days she will be embarking on a journey to market Kenyan cloth wear.
Every single day over that duration, she will be taking pictures of herself wearing Kenyan attire. According to her post, she will not have a preference as long as it is made in Kenya. She has stated that she will be wearing second hand clothes popularly known as Mitumba and also tailor made Kenyan clothes.
Anne Waiguru follows a trend that was set by the Jubilee government under buy Kenya build Kenya. The president has embraced the initiative to market our Kenyan textile industry. He has stepped out many times wearing clothes made in Kenya. The tourism docket has also invested in brand Kenya in which one of its aim is to market our Kenyan dressing style.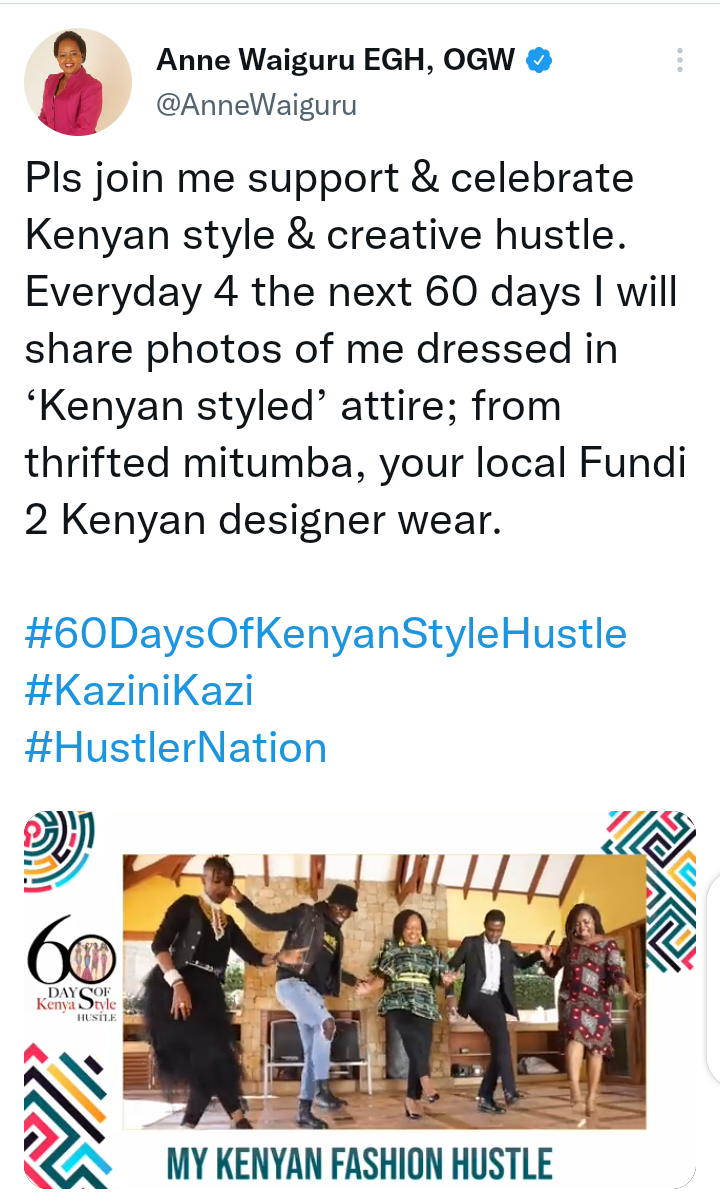 Maybe it is her way of embracing bottom up approach
Facebook Comments