OOH POLE SANA MASHIRIMA KAPOMBE
Citizen Tv journalist Mashirima Kapombe has been in Wajir covering a story concerning the harsh conditions which, the pastrolists are going through.
In a post on Instagram, Mashirima Kapombe said that in March warning system alerted the people in North Eastern region that they will face drought.
"Live stock trade is inactive meaning, no money for food, school fees and other needs. #DroughtAlert This Sunday at 7pm/9pm on @CitizenTVKenya @karis.charles," Mashirima Kapom
She revealed that the livestock are dying due to dehydration and starvation an issue that is a great cause of concern amongst many people.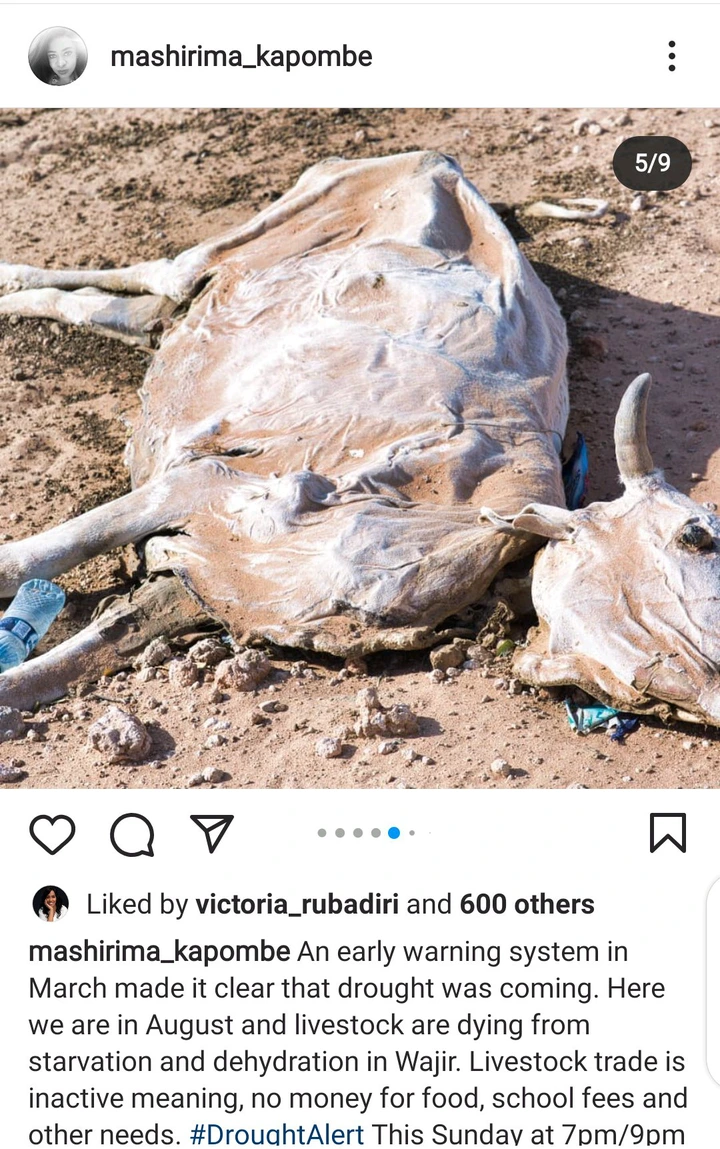 This Sunday at 7pm and 9pm, Citizen Tv will air a story concerning the misery of the Wajir pastrolists that has resulted from drought.
Mashirima Kapombe asserted, "An early warning system in March made it clear that drought was coming. Here we are in August and livestock are dying from starvation and dehydration in Wajir. Disclaimer: some of the pictures may be disturbing @mulukamartin."
Actually this the reason why Mashirima Kapombe missed the Longa Longa show that normally takes place every Friday at 7pm on Citizen Tv.
Facebook Comments