Plane Carrying Two Politicians Crashes
Plane accidents are very rare but they are devastating when they happen. Latest news indicate a plane accident in Kenya's neighbouring country of Somalia.
News just in indicates that a plane has crashed at Aden Adde Airport in Somalia with reports indicating that casualties have been reported.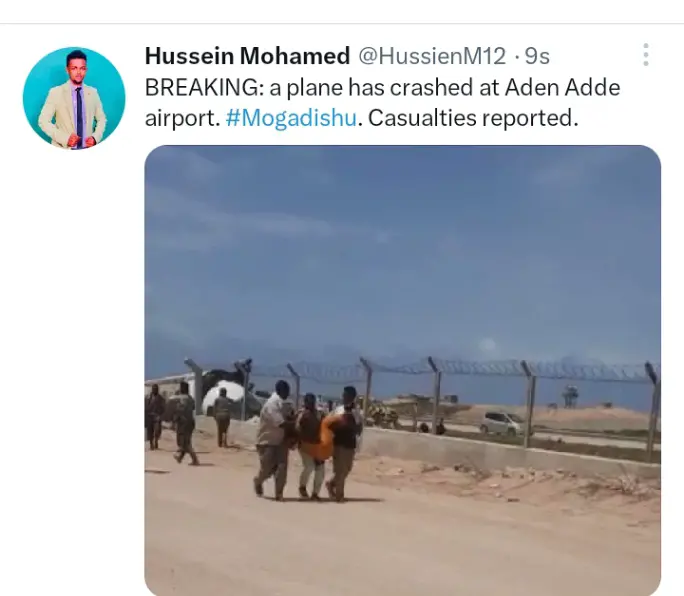 According to the latest details shared by journalist Hussein Mohamed who is covering Somalia for New York Times, the plane had allegedly carried 2 ex-powerful leaders in Somalian Federal government .
The details say that the plane was carrying two former Prime Ministers Abdiweli Gas and Omar Abdirashid Sharmaarke.

"BREAKING: Initial reports say the crashed plane carrying two former Prime ministers Abdiweli Gaas and Omar Abdirashid Sharmaarke. We can't independently verify those reports." Hussein Mohamed shared.
Facebook Comments