HOW TO KNOW WHETHER YOUR HUDUMA CARD IS READY AND WHERE TO COLLECT IT
Huduma Card is an identification card that is an encrypted unique digital number that has an individual's biometric data such as names, date of birth, and Place of birth. This card will be useful to Kenyans when accessing government services.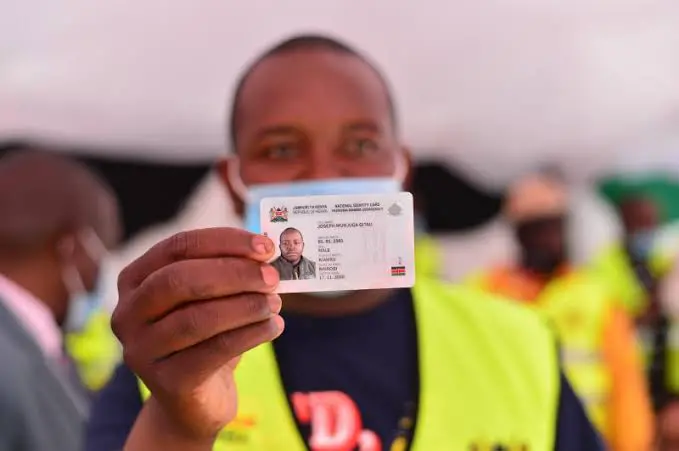 The first batch of the Huduma card numbers was released in February 2021. Those people that thier cards are ready will receive a text message from Huduma Namba. The text will contain a link that shall be used to access the huduma number portal. You will be required to select the following options once you log into the portal and submit.

Those people who have not yet received the confirmation text should be patient because the process is continuing. Or you can physically visit the Huduma Centers, they will provide you with the necessary information.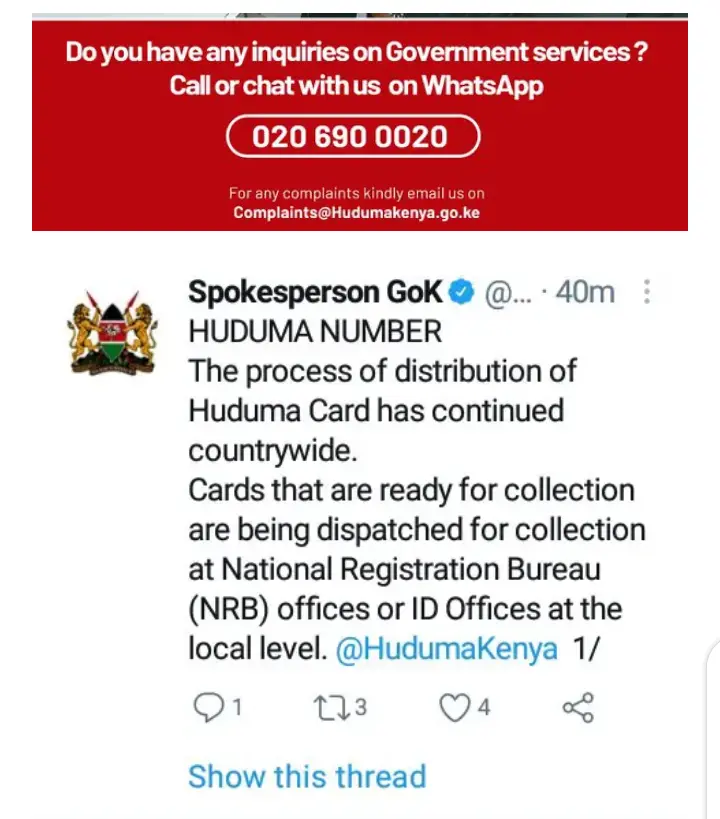 You can also contact them using the following number 020 690 0020 during normal working hours.
Facebook Comments