EXPOSED: PERSON BABU OWINO RECENTLY KILLED.
For many months lawyer Miguna Miguna has been against MP Babu Owino after his incident where he shot a DJ at a club leaving him paralyzed.
Miguna who does not like Babu very much was not happy when the dj decided to settle the case out of court where Babu agreed to take care of him and his family.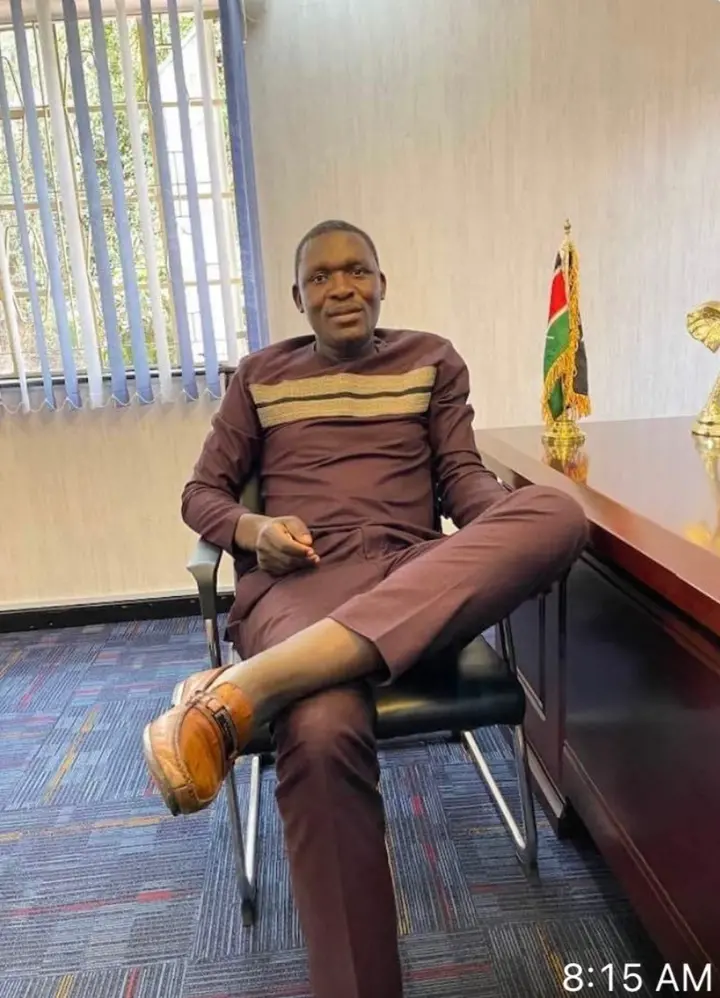 Miguna has been calling for the arrest of MP so that he can be charged for attempted murder but that has not been done. Today Miguna has revealed that Babu Owino killed another person in Kileleshwa. In a tweet the lawyer shared on his twitter page he said that Mike Jacobs, a good friend to Babu Owino was killed by poisoning at a club after a drug deal they were carrying out went wrong.
Miguna then said that Babu Owino should be arrested for the mass murders he has committed. He also asked the MP to tell the press if he actually killed the friend.
"Babu Owino murdered this young man last year at the Pumpkin Hotel, Nairobi. We can't continue to turn a blind eye to Babu Owino's MASS MURDERS – unless we are looking for another Shakahola!" Miguna said in one tweet.
"Babu Owino: This was your friend Mike Jacobs. Can you call a press conference and tell Kenyans why you murdered him? You will not get away this time!" He said in another.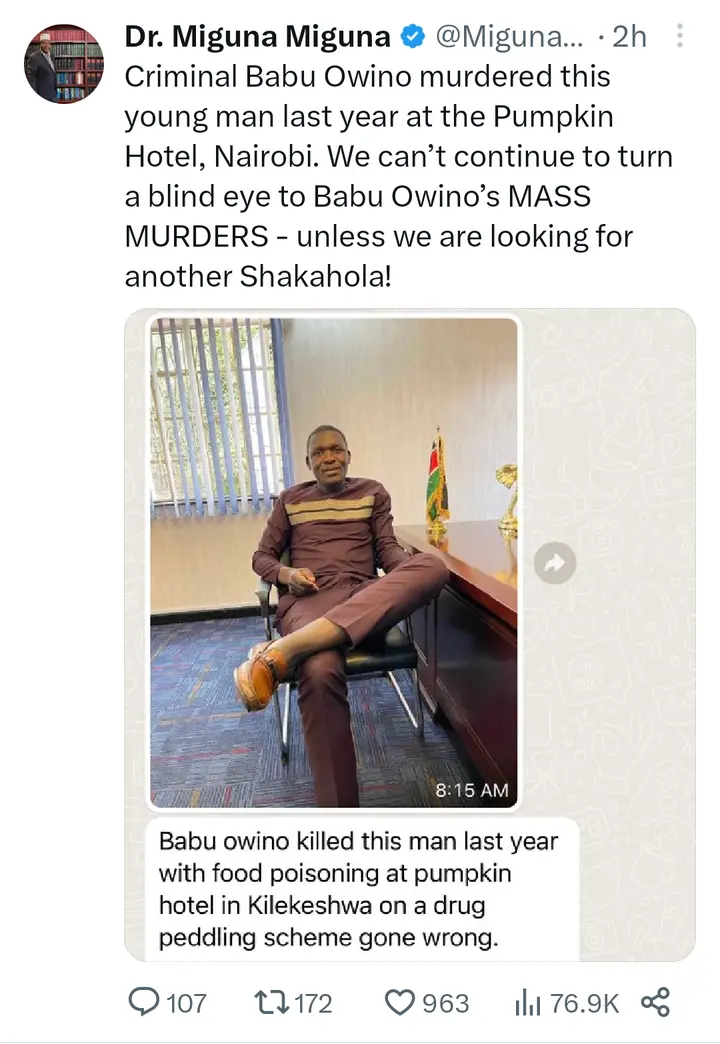 Facebook Comments