EQUITY BANK ISSUES A CRUCIAL ANNOUNCEMENT TO IT'S CUSTOMERS
Equity bank is one of the top banks in Kenya serving close to 5 million Kenyans. Equity also operates beyond the Kenyan borders in countries like Uganda and Democratic Republic of Congo. In DRC, Equity is the second best bank.
With the many customers who require to be offered banking services on a daily basis, any interruption may cause a great inconvenience.
Equity announced the closure of all its branches all over the country to join our Muslim brothers in celebrating Eid al-Adha.
However, according to the latest announcement by the finance company, customers will still access banking services on their mobile phones. Here is the announcement:
"Dear member,
All our branches countrywide will be closed on Tuesday 20th July to mark Eid al-Adha.
Dial *247# to continue your account anywhere anytime. Remember you also have 24/7 access to your account through:
Equitel
Equity Mobile app
ATMs
Online banking
Equity Agents"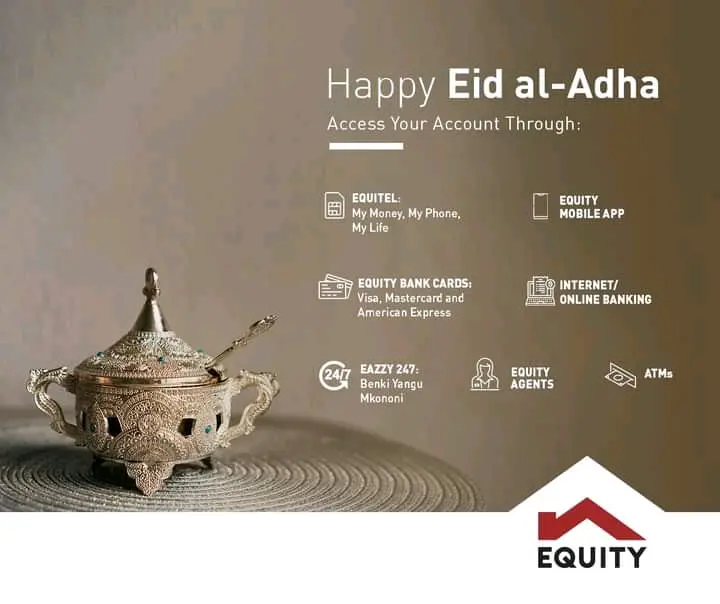 This is in a bid to avoid causing inconvenience to customers.
Facebook Comments