Police Vehicle Kills People in Kericho
Ng'oina Road Trading Centre, tragedy unfolded when a speeding police vehicle collided with a bodaboda motorcycle, resulting in the loss of three lives. This devastating accident occurred near the Kipisarwet area along the Ng'oina Road-Roret road.
The Bureti Sub County Police Commander, Consaga Malasi, confirmed the grim details of the incident. The police vehicle, en route to the Roret police station, struck the bodaboda motorcycle, which was transporting two passengers.
The impact of the collision was so severe that both the bodaboda rider and one of the passengers lost their lives instantly.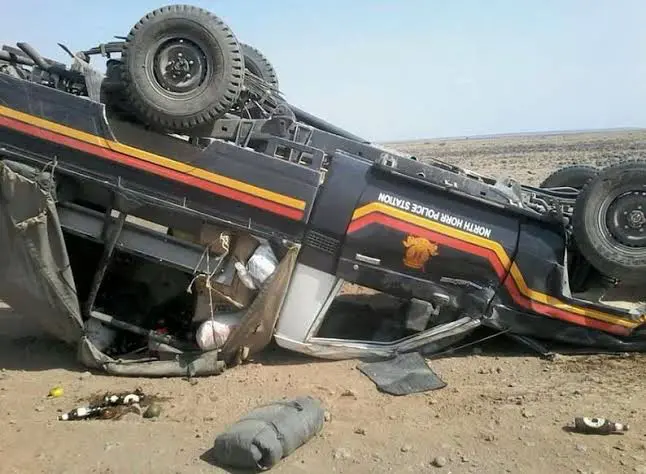 The remaining passenger sustained critical injuries and was swiftly transported to Kapkatet Sub County Hospital for urgent medical attention. Sadly, despite the efforts of medical professionals, the injured passenger succumbed to their injuries while receiving treatment.
This heart-rending accident serves as a stark reminder of the importance of road safety and responsible driving, even for law enforcement agencies.
The community mourns the untimely loss of these three lives and hopes that measures will be taken to prevent such tragedies from recurring in the future.
Facebook Comments