Kalonzo Left Out on Raila-Ruto Agreement
The political scene in Kenya has always been a source of intrigue, with high-profile politicians often at loggerheads with one another.
The latest rumor to circulate the political circles is that Raila Odinga and William Ruto have been meeting secretly in Mombasa.
While this news has caused a lot of anxiety among their supporters, the deputy president, Rigathi Gachagua, has dismissed it as baseless.
"Raila na Ruto walishamalizana kitambo huko Mombasa, sahi wanasumbua tu Kalonzo," said Gachagua, hinting that the two political giants may have put aside their differences and reached some sort of understanding.
But Gachagua didn't stop there. He went on to reveal that Raila and Ruto have had a long-standing relationship that goes way back.
In fact, the two are said to have had several meetings in Mombasa, where they ironed out their differences.
"Raila na Ruto wanajua sana mambo ya siasa. Hawawezi kufanya maamuzi ya kishenzi kama watu wengine," Gachagua said.
According to Gachagua, the political bickering that we are witnessing between Raila and Ruto is nothing more than political posturing. They are simply trying to win over voters and consolidate their political bases.
While Gachagua's revelation has caused a stir in the political circles, it remains to be seen what the implications of this new information will be. One thing is clear, however.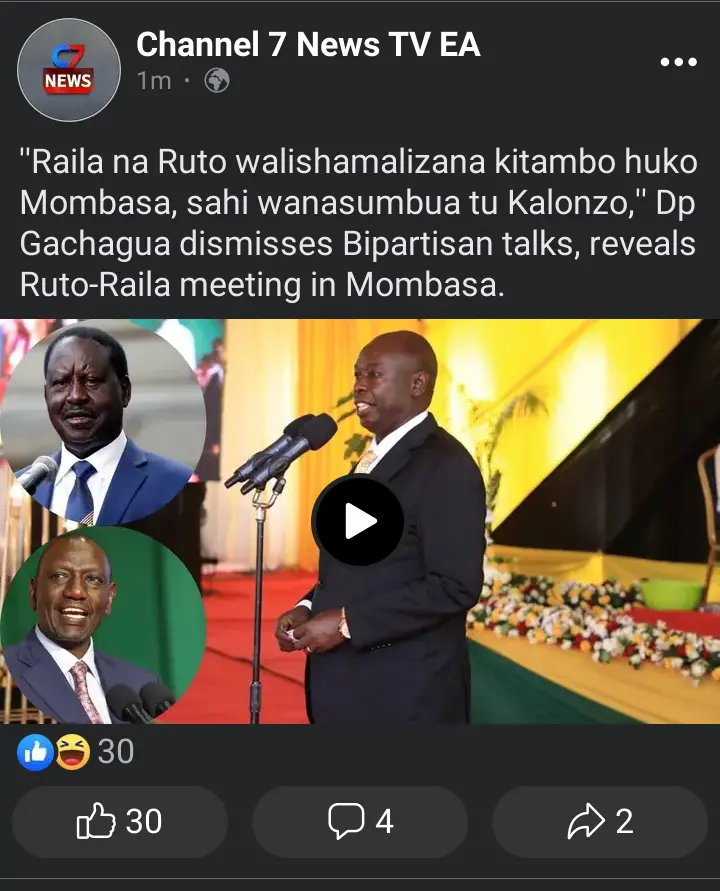 The Kenyan political landscape is never boring, and with politicians like Raila, Ruto, and Kalonzo at the helm, there will always be plenty of drama and intrigue to keep us entertained.
Facebook Comments