The resignation of the head of Judiciary and Chief Justice Martha Koome has been called for as Senior Counsel Ahmednasir Abdulahi makes new allegations on the Judicial Service Commission,JSC.
Ahmednasir Abdulahi alleges that the Chief Justice Martha Koome should resign for she is clueless and incompetent as the Kenya Chief Justice while making a raft of other recommendations in the judiciary.
Ahmednasir now recommends 5 years cycle for lifestyle audit for judges .
Senior Counsel Ahmednasir Abdulahi says JSC must revamp its process of removing judges and be more transparent . Further, Ahmednasir alleges that the Chief Justice Martha Koome and the JSC have established a policy of total immunity for corrupt judges no matter the evidence .
The senior Counsel says that Corruption is now a normal and accepted enterprise for judges and magistrate.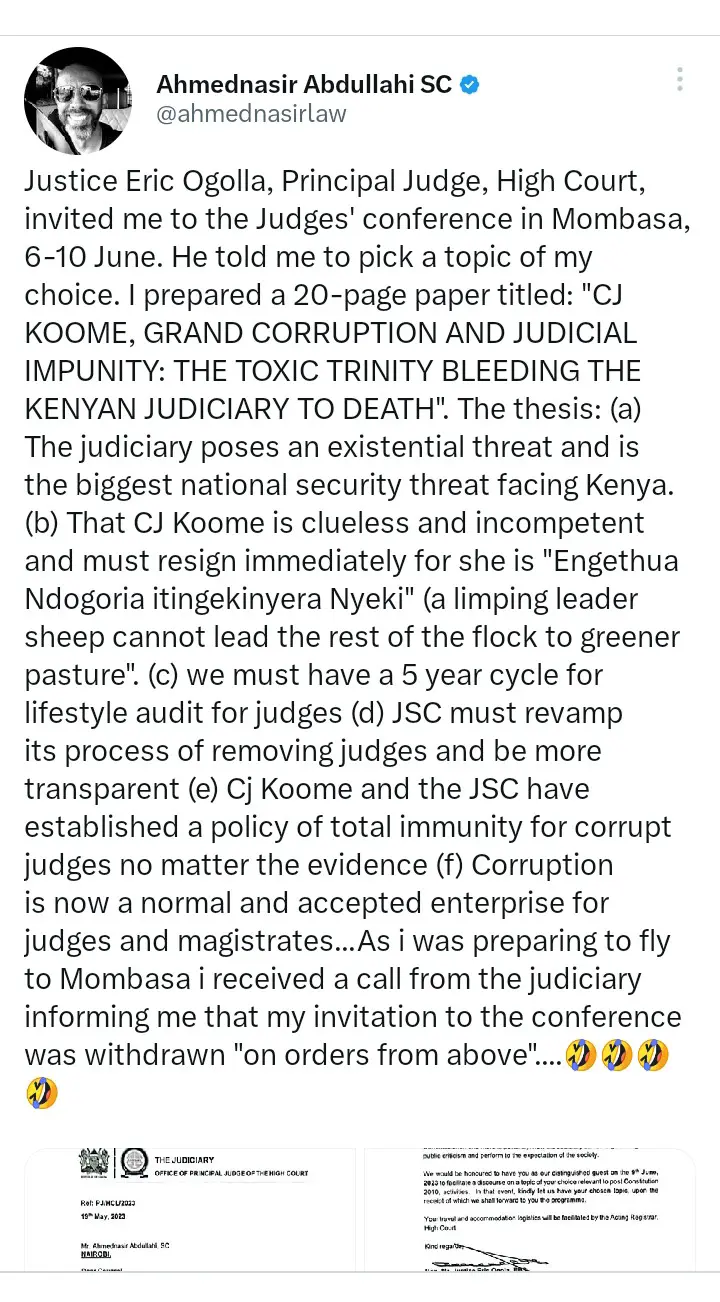 All these allegations plus recommendations constituted a key note address by the Senior Counsel which he was suppose to present to Judges Conference in Mombasa after his invitation by the Principal Judge High Court, Justice Eric Ogolla. He however, says that as he was preparing to fly to Mombasa, he recieved a call from the judiciary that his invitation had been withdrawn on orders from above.
Facebook Comments