Uganda's opposition leader, Bobi Wine, has expressed disappointment after being held and interrogated after arriving in Dubai for over eight hours.
He has indicated that he has all the travel documents with him. He has been asked about his political party leaders and family members and their phone numbers.
The leader has reported that his passport and mobile phone have been confiscated and he is literally under arrest.
However, he did not clarify what gadget he used to send the tweet with. It is not clear yet why the former member of parliament is being held at the airport and the reason why he was visiting Dubai.
Bobi took over the opposition mantle from Kizza-Besigye, who tried to take over power from Museveni through the ballot, unsuccessfully. He was elected as a member of parliament and later decided to give the top job a try. However, he was also defeated by President Museveni.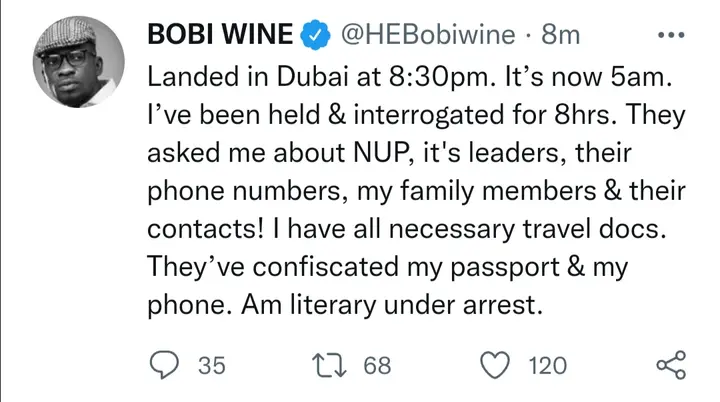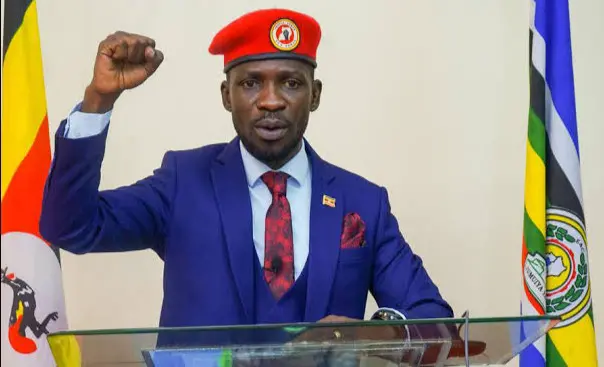 Story courtesy
Facebook Comments