NATIONAL PARLIAMENT ON FIRE
Fireworks have just been witnessed in the national assembly as members of parliament were debating the now famous finance bill that was brought to the house.
This has started after majority leader Kimani Ichung'wa has clashed with his colleague Robert Mbui accusing him of misleading Kenyans because of the way he was debating certain key issues in the bill.
"When we debate the finance bill we restrict ourselves to facts that are in the finance bill and not use this opportunity honorable speaker to deliberately mislead the country or play to the gallery. I know honorable mwalimu Robert Mbui has been a good teacher and a good legislator but to state that the question of turnover tax, he is misleading the country to believe," said honorable Ichung'wa.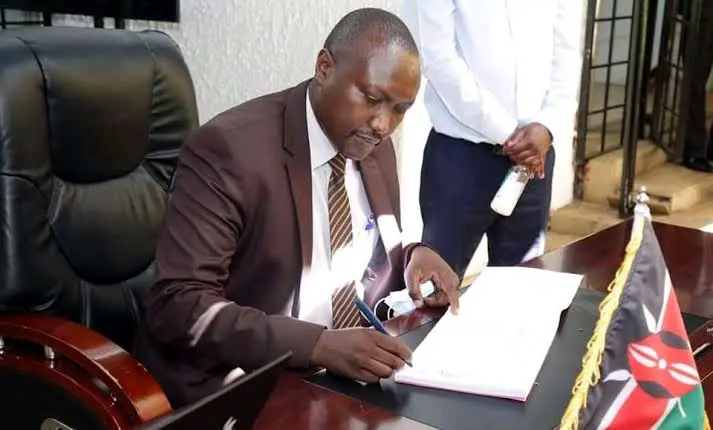 Ichung'wa has demanded that Mbui should only discuss facts as provided for in their Kenya Kwanza government finance bill rather than coming up with his own words.
Since he had risen on a point of order, Mbui quickly fired back at Ichung'wa claiming he was just trying to waste time so that he can hinder him from saying what the people want to hear.
"Mr speaker this frivolous points of order are just meant to waste time so that people cannot hear what we have to say. I talked about things that are in the finance bill," responded honorable Robert Mbui.
Facebook Comments