MEET KENYAN SCHOOLS CHARGING OVER A MILLION SHILLINGS FEES
While education in Kenya is not guaranteed to bring good returns, parents are still investing in their children by having them attend the best schools they can afford.
In Kenya, affording education in a good school for one's children is one issue while the outcome after school is another.
Deep pockets have always won when it comes to affording the finer things in life and for parents with means, this makes Kenya's education system a walk in the park.https://bf39a6458ab152b4deada955c54879dd.safeframe.googlesyndication.com/safeframe/1-0-38/html/container.html
Gruelling time in public schools
For those who have to endure the gruelling time in public schools, there are others who know nothing about the hardships that come with being a commoner.
Public education systems are the works of government and as institutions continue churning out learners in incremental numbers every year, there is no guarantee however that these graduates can function outside the classroom.
Copy and paste have become the in-thing where even independent thinking has been curtailed since it is perceived to be rebellion to the powers that be.
In the latest ranking of Africa's elite schools, Nairobi beats all the cities on the continent to become the most expensive city when it comes to international education.
If enrolling a 13-year-old in one of Kenya's schools, a parent can part with anything from Ksh450,000 to an upwards of Ksh3,000,000.
That aside, whichever side of the deep pockets you fall, here are Kenya's most expensive high schools whose school fees could start several businesses and lift many out of poverty.
Sabis International School Runda
Located in Runda, this KSh1,004,000 school is the most affordable when school fees get into the Ksh1 million league.
The charter institution started from a village school in Choueifat, Lebanon to a network with schools in Germany, the U.A.E., U.S.A, Panama, Egypt, Romania and Kenya among other countries.
Woodland Star International School
The annual fee stands at KSh1,396,475 currently for students at the Woodland Star International School which is located at Brackenhurst Conference Centre in Limuru.
This school was founded in August 2011 with seventeen students making the first lot.
Woodland Star's vision is "to develop lifelong learners who will live meaningful lives in a complex and changing world."
The German School, Nairobi
The German School, Nairobi charges KSh1,459,057 per year for its secondary school students currently.
This school offers DaF (Deutsch as Foreign Language), DaM (Deutsch as Mother-tongue), EaF (English as Foreign Language) and EaM (English as Mother-tongue), according to the International Schools Database.
Braeburn Garden Estate School
This KSh1,566,300 per annum school say it is a British Curriculum, fully CIS accredited IB World school that offers international education to students from over 80 nationalities.
"Small class sizes, high teacher to pupil ratios and differentiated teaching practices, all work to ensure that each and every child is closely monitored and able to reach their full potential," states the school's website.
The school has a special needs department to help educate students with certain learning and physical needs which "are considered on a case-by-case basis".
Hillcrest International School
This school, previously owned by the late Kenneth Matiba is among the most expensive schools in Kenya charging an annual fee of KSh 1,906,500 currently.
Hillcrest Secondary School's headteacher, John Eveson, says that it equips students to develop into effective young adults and world citizens.
"The cohesive community and low student-teacher ratios enable our students to be stimulated and challenged academically. Each student is encouraged to aim high and is supported to achieve personal examination success — opening the door to further and higher education and their chosen career path," notes a statement on the school's website.
Peponi School
At a fee of KShilling2,090,025 per year, Peponi School is among the schools that host the elite kids of, and in, Kenya.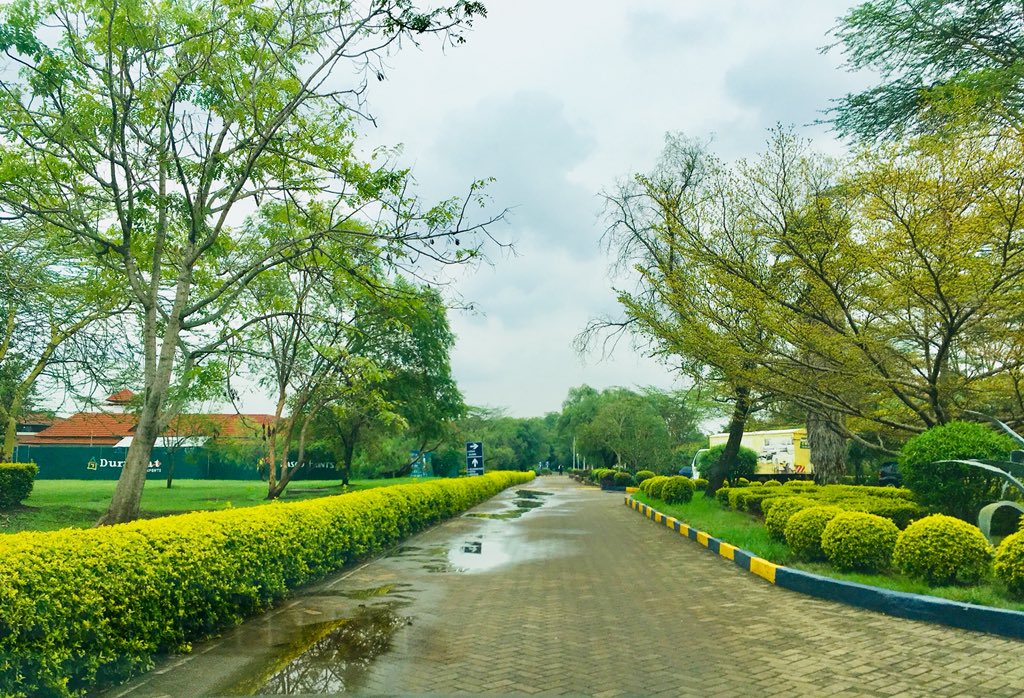 A statement on the school's website notes, "Peponi School is an international, multi-faith and multi-racial school where the pupils are taught tolerance and respect for those they may consider 'different' to themselves, so that they may succeed in the integrated community at Peponi and in the world at large."
The school was established in 1989 and claims to be founded on Christian principles offering the best in the British Independent School system.
Brookhouse School
This school Brookhouse focuses on the British curriculum with the staff being a mix of Kenyan teachers, British immigrants, Asians.
Brookhouse School teaches extra languages including Kiswahili, French, German, Spanish and Chinese.
Established in 1981, the institution says that it is a co-educational, independent day and boarding school on two Nairobi campuses.
Fees at the school for a 13-year-old range from KSh2,220,000 million.
International School of Kenya
According to the International Schools Database, the most expensive school in Kenya currently is the International School of Kenya (ISK).
At KSh3,008,799, this is where those who have extremely deep pockets in Kenya take their progeny.
By Business today
Facebook Comments