WHERE MACKENZIE WAS TAKING HUMAN ORGANS
A man suspected to be the mastermind of grave digging at the Shakahola forest massacre has narrated to the police what took place during the fasting and killing spree of church followers at Pastor Paul Mackenzie's church in Kilifi County.
The man has already confirmed of eating flesh from his victims and drinking human blood. The exhumation exercise that began three weeks ago has already seen 235 bodies exhumed from shallow graves within the forest.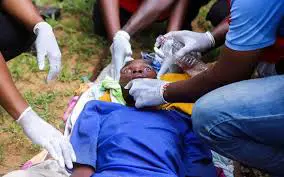 According to Joseph Ndono, a suspect who was confirmed to be the chief gravedigger at the Shakahola massacre incidents and confirmed by the Standard Digital newspaper, the following were first introduced due to radicalized ritual lessons that could brainwash their conscience before being forced to undergo extremist religious fasting.
Sometimes they could be forced into locked rooms, where they were left to die of starvation. The gravedigger affirms that, at one point, they could kill intentionally to remove internal organs that could be transported to unidentified locations.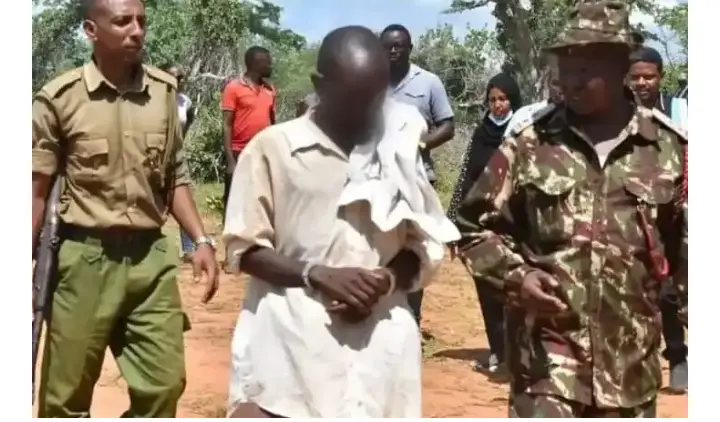 "I used to be paid a very good amount of cash daily after completing my services of digging graves, dressing the dead, and burying the dead bodies.
It was a must that I could take a cup of human blood and eat some human flesh as a ritual of the cult. The cut organs were packed in boxes, then into bags before transportation," the arrested gravedigger told the police in Malindi, as quoted by the Standard Digital newspaper.
"There are many people still buried in the forest, and I hope children and women took the largest portion of the deaths." Sometimes we killed those who could refuse to follow the correct prayer norms," the gravedigger added.
Facebook Comments