WHAT FEMALE LECTURER DID IN CLASS THAT LEFT BOYS DISTURBED.
A video emerged of a female Lecturer dancing in class to entertain her students has sparked mixed reactions among kenyans. The beautiful lecturer was interacting with her students when she broke into a nice dance.
After starting the dance she moved from where she was, (middle of the class) and moved Infront if the class where each students would see her properly. All students broke into appreciation with shouting, appreciating their lecture's talent.
According to the poster of the video, the lecture teaches media and society and the dance is likely to have aimed at illustrating a point. Below are reactions from TikTok users.
@pretty Wendy said: "Tiktokers would love to school here." @Esterobaby reacted: "Not me just looking at the shoe." @Dbee.god said: "Nobody will fail her class." @Willy_Wayne said:
"I will never skip such class." @Ruby Akwetey said: "Lecturers like this you will never miss their class.
" @Hailah Rapenky "This was all we ever wanted." @Deee said: "Life is all about happiness." @GimsPe commented: "The lecturer we need in our life."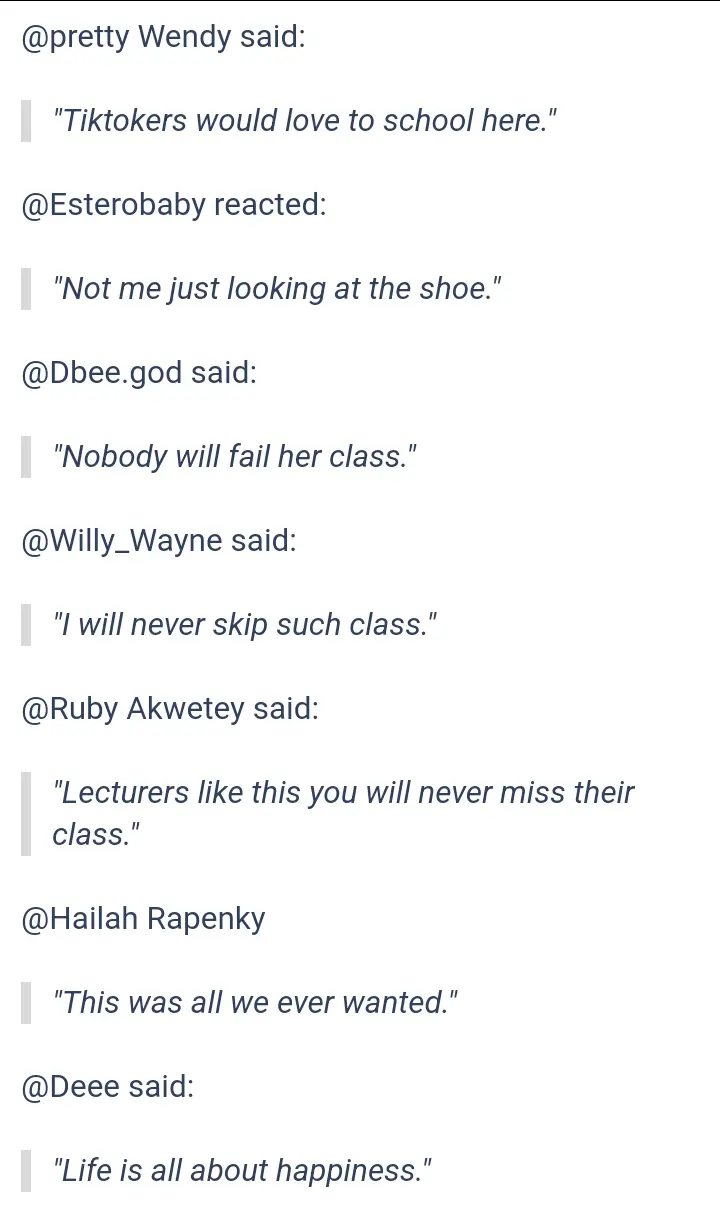 Sourced from tuko
Facebook Comments