WETANGULA RULES AGAINST RUTO'S POLICIES.
In a recent ruling, the National Assembly Speaker Hon. Moses Wetang'ula has taken a stance against certain organizations under the executive for allegedly violating the 2010 constitution. The ruling cites specific instances of illegal actions taken by organizations such as the Central Bank of Kenya (CBK).
According to the Speaker, the CBK's decision to impose a cap on bank deposits at Kshs 1 million is unconstitutional. This policy allows for deposits and debits up to that amount to be made without issue, but requires explanations and evidence for withdrawals above that threshold.
In his ruling, Speaker Wetang'ula stated, "Any instrument said to be made pursuant to a power granted by an Act of parliament must be brought before parliament for scrutiny."
As a result of this ruling, the Speaker has directed that the CBK's deposit cap policy be disregarded until they are approved by the National Assembly, as required by law. It is a clear indication that all organs of government should act within the law and be accountable to the people they serve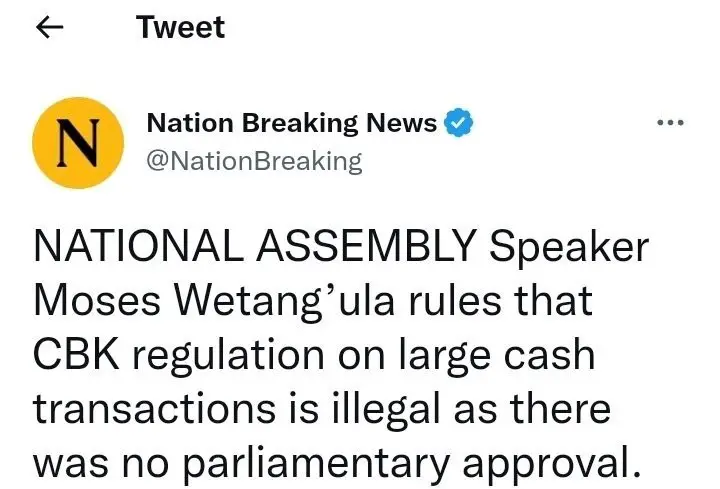 Facebook Comments