RUTO ATTACKS RAILA MERCILESSLY
The war of words between President William Ruto and his closest competitor in the August presidential election honorable Raila Odinga has intensified after he has fired back at him over a crucial issue.
In the recent days, leaders from bot Azimio and Kenya Kwanza Alliance camps have been disputing over which side has majority of elected leaders as compared to the other.
This seem to have touched President Ruto who has come out to fire back at Raila after claimed that his Azimio team has more numbers.
"If you do not bond and become united, you are going to be ruled throughout the life of this parliament yet you've got the numbers. The strength to be able to rulers in this house," said honorable Raila Odinga.
In response to what Raila claimed, Ruto has moved to dismiss the numbers his opponent was talking about arguing where they are coming from.
He went on to urge Raila and his camp to stop bringing a contest where there is actually none. He also told him off that he even failed to raise a candidate for the speaker of the senate yet he keeps claiming that his side has numbers.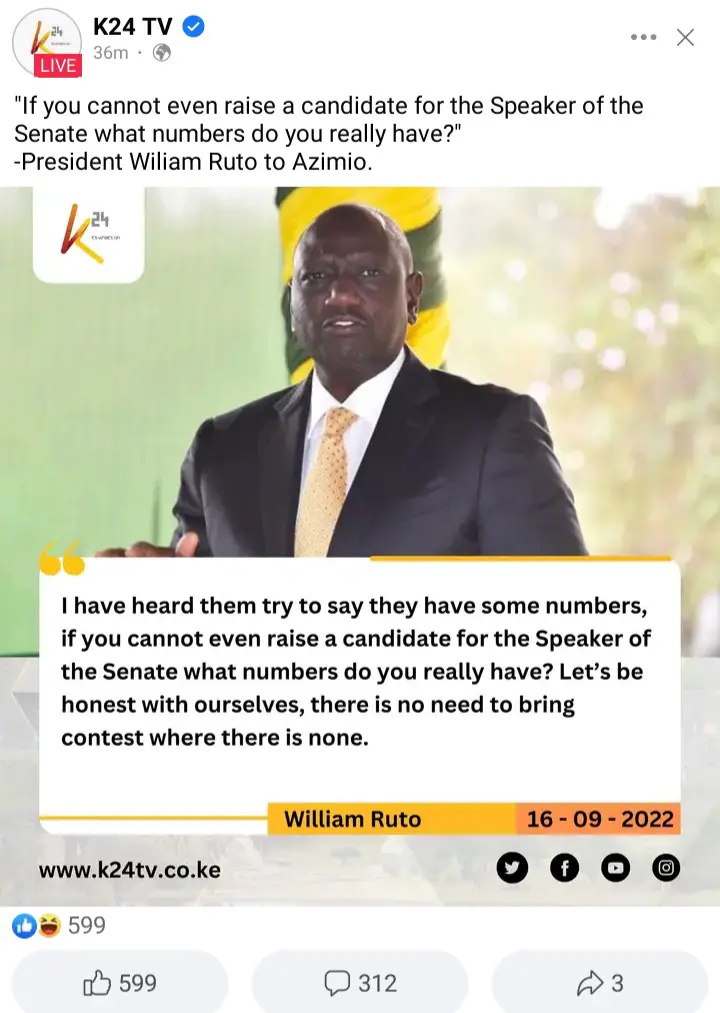 Story courtesy
Facebook Comments