PRESIDENT RUTO FORCED TO DELETE THIS PICTURE IMMEDIATELY
President William Ruto was forced to act quickly and delete a social media post he had shared after some Kenyans began attacking him.
Kenyans rose up against the president just minutes after he shared the post on Facebook and Twitter, forcing his social media handlers to remove it.
State House Spokesperson Hussein Mohamed had also made the same post, but a few minutes after Ruto's handlers removed it, Hussein did the same and deleted it.
How it all started
On Wednesday, April 5, President Ruto sipped tea with "hustlers" in Rwanda.
President Ruto reportedly went to a hotel in Rwanda and had a cup of tea with hustlers. He then revealed that the photo has sparked a reaction, which has forced the president to delete the post after more Kenyans attacked him.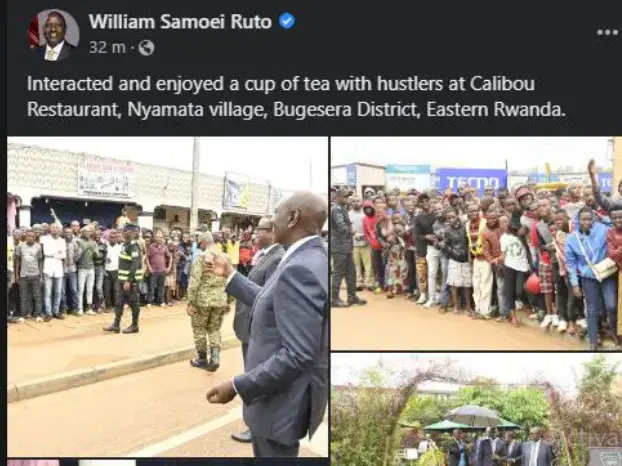 Story courtesy
Facebook Comments