NO MORE DEMOS: RAILA SECRET MEETING WITH RUTO & UN REVEALED
ODM leader Raila Odinga has been moving across the country encouraging his supporters to continue with the anti-government protests against the high cost of living.
We are yet to see what happened after the 2007 election in which the then United Nations Secretary-general Koffi Annan came to Kenya for a negotiation agreement between the then President Raila Odinga and opposition leader Raila Odinga.
This lead to power sharing deal as Raila Odinga became the Prime Minister while Mwai Kibaki remained the President.
Koffi Annan remains the person to be remembered in settling peace after chaos characterised with post election violence marked the aftermath of the 2007 elections.
In the latest development, the UN Secretary General Antonio Guterres is now in Kenya for mediation talks between President Ruto and Raila Odinga. He landed in Kenya on Friday 31st March alongside the UN committe delegation sent to Kenya for peace talks.
Antonio Guterres has now met Raila Odinga and President Ruto at State House on Saturday 1st April 2023 and Raila Odinga has now confirmed that the meeting was productive as both parties agreed on how Kenya can move forward in the next five years.
Raila Odinga has affirmed that Kenya is more than anybody's individual interests as he has called off Maandamanos on Monday and Thursday.
While taking to his social media platform, Raila Odinga has urged his supporters to go to work and build the nation and avoid the chaos that have been experienced over the two weeks of demonstrations.
President Ruto has congratulated Raila's move to end protests in Kenya.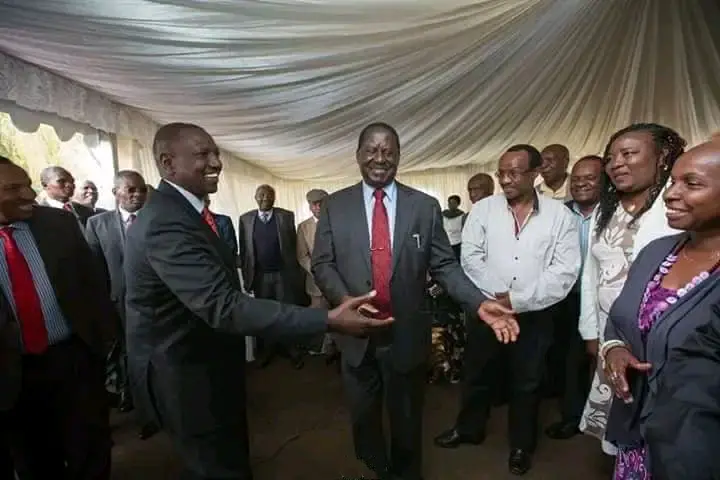 It is not yet clear what privileged Raila Odinga is yet to be given as more news will follow next.
To my readers today 1st April marks the fool's day. I hope I have not fooled you much but don't laugh alone . Share widely to break boredom and stress. Let's build Kenya, let's be positive, let peace prevail. HAPPY FOOLS DAY.
Facebook Comments