NI KUBAYA: RUTO REVEALS PLANS HE HAS FOR CITIZEN TV, KTN & NTV
On Radio Africa, voting started in July for the August 9 election of 2021. In the surveys conducted at the time by Radio Africa, Raila Odinga appeared to have passed former Deputy President William Ruto and momentarily surpassed him.
The election sparked even more discussion as broadcasters were instructed to halt live counting the results. According to the Form 34As and Form 34Bs submitted to the IEBC portal, Ruto and Raila's lead fluctuated during the election.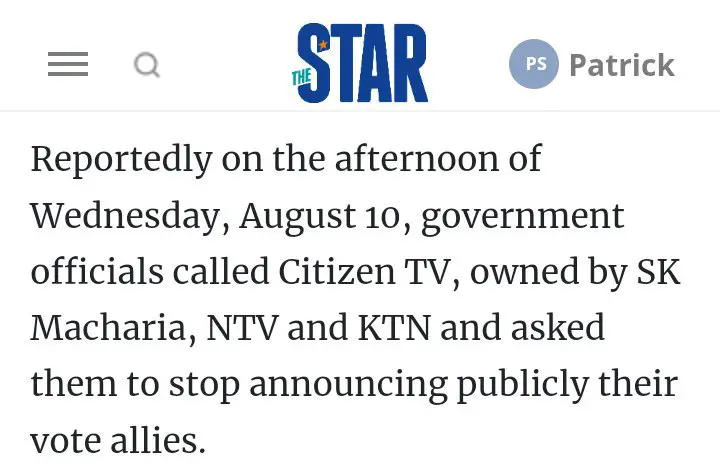 SK Macharia, NTV, and KTN-owned Citizen TV was reportedly called by government representatives in the afternoon of August 10 to request that they stop running articles concerning their presidential tally.
Shortly after, the Kenyan media stopped covering the vote count; nevertheless, international news organizations including the BBC and Reuters claimed that Ruto had a narrow lead based on IEBC results.
Results from 46,136 out of a possible 46,232 polling places were been posted on the Star website as of early Sunday morning, August 14.
Radio Africa's estimations put Ruto ahead of the competition with 50.5% of the vote, even though fewer than 100 Form 34As still need to be confirmed and uploaded.
Story courtesy
Facebook Comments