MY LIFE IS IN DANGER, RAILA CRIES FOUL
Azimio coalition leader has alleged how his life is now on danger following how the police officers tried to shoot him seven times during the Thursday's demonstrations.
Speaking to the media from his Karen home, Raila aimed that seven bullets attempted to take out his life but we're blocked by his bullet proof vehicle. He then accused President Ruto for disrupting the Azimio peaceful demonistrations by igniting police officers to use force which caused mayhem and chaos at his rallies.
"My own car was hit seven times with live bullets, and the direction of the bullets were all aimed at me. These people have been threatening and blackmailing us, unfortunately the friends of this country are not helping," Raila Odinga said.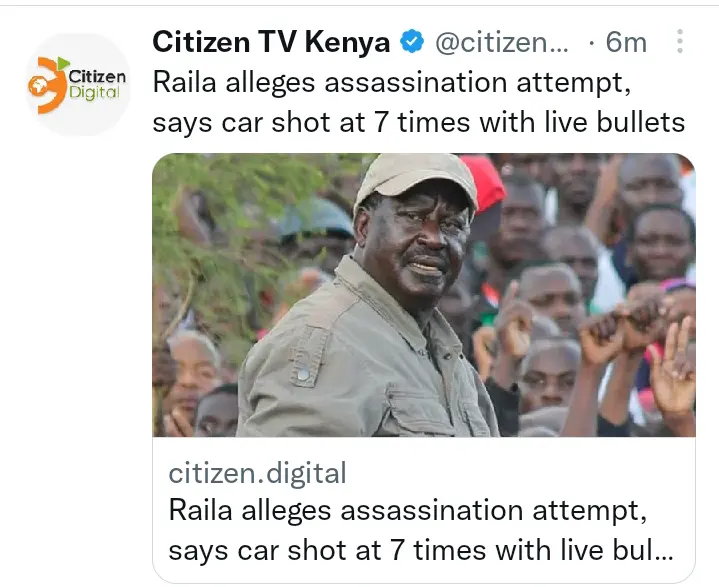 Raila has also slammed foreign nations for keeping cool at the Azimio demonistrations claiming that this is the right time to act so that the situation can be brought into control.
He has however affirmed that despite the intimidation and threats his peaceful demonstrations will go on until the government accepts his grievances.
Story courtesy
Facebook Comments