LIST OF HOSPITALS PRACTICING ORGAN TRAFFICKING IN KENYA
In the latest tweet that was shared by Robert Alai, it appears as if there is an organ trafficking syndicate in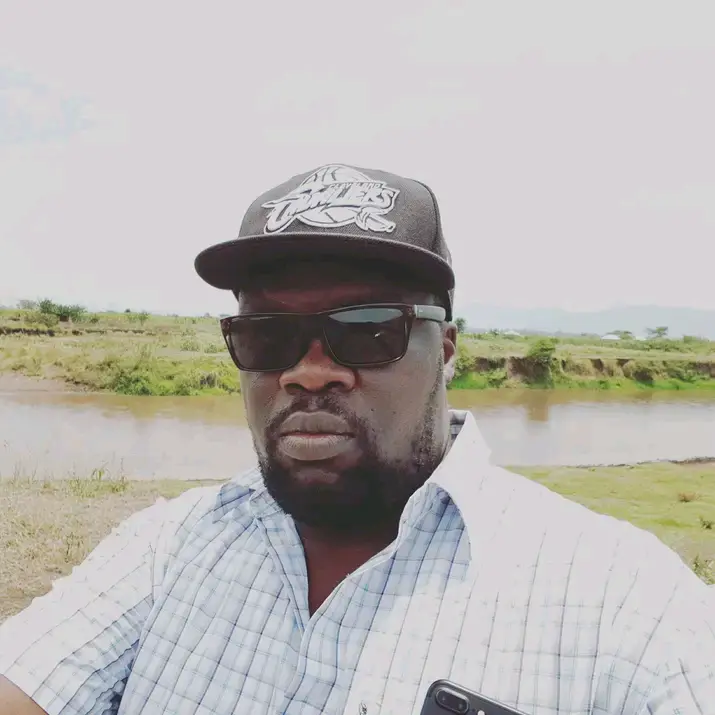 Kenya. This is because the politician revealed that three hospitals are currently engaging in organ trafficking within the country.
Even though it is not clear how the MCA got wind of this information or the identity of the three hospitals, this information is somehow puzzling and shocking. Organ trafficking is not a common practice in Kenya as it is rarely heard of.
The issue of organ trafficking recently came to light after it was alleged that pastor Mackenzie might have been engaging in organ trafficking because some of the bodies that were recovered from his farm appeared to have some missing parts.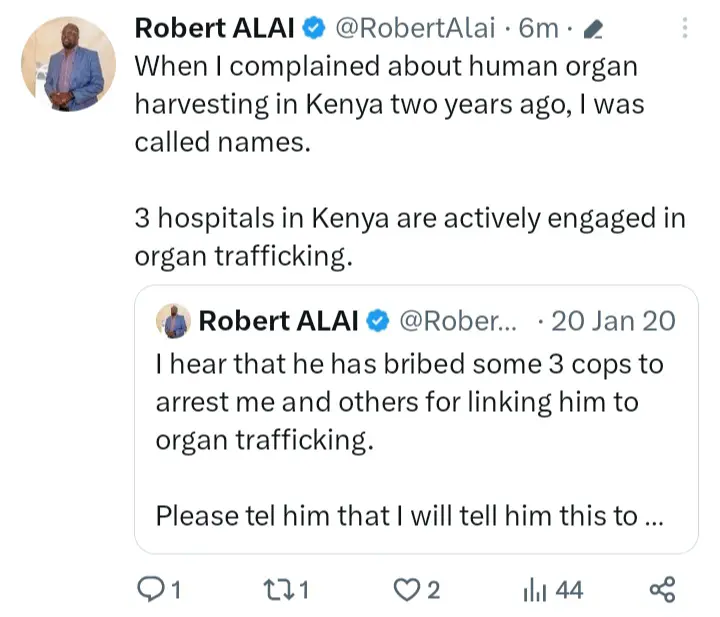 In Kenya, the trafficking of human organs is considered a crime, and one can spend a lot of time in jail if you are found committing the crime.
Do you believe that honorable Alai might be right? Please share your thoughts in the comment section below.
Facebook Comments