GACHAGUA NOW WELCOMES HANDSHAKE?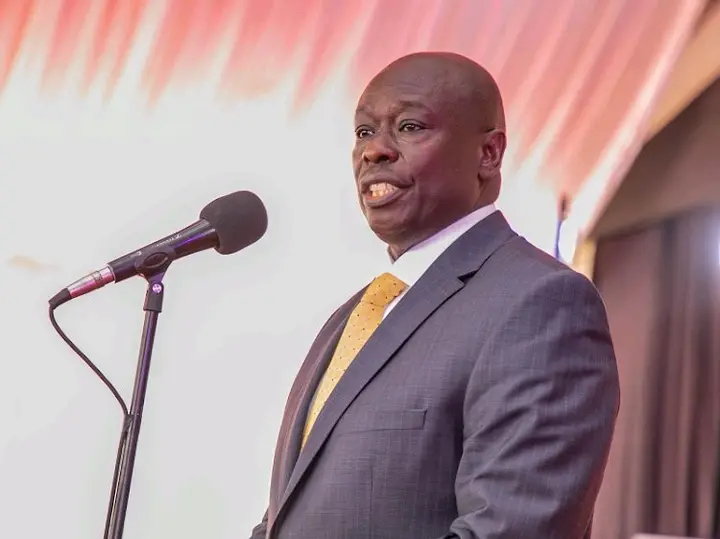 Rigathi Gachagua, the Deputy President of Kenya, has recently stated that he has no issues with Raila Odinga, the head of the Orange Democratic Movement (ODM).
Gachagua has stated that, in the same vein, he does not have anything against the opposition's Azimio La Umoja coalition, which is headed by the nation's immediate past Prime Minister.
However, he has stated that the thing that he has a problem with is Raila's attempts to negotiate a handshake between himself and the leadership of the Kenya Kwanza.
He has made it clear that the motivation for all of the actions he has taken thus far—that is, preventing another handshake from taking place in the country—is not a personal vendetta against Raila.
As a result of the DP's warning that a handshake would make life more difficult for President William Ruto, the decision was made to shield him and allow him to go with his duties.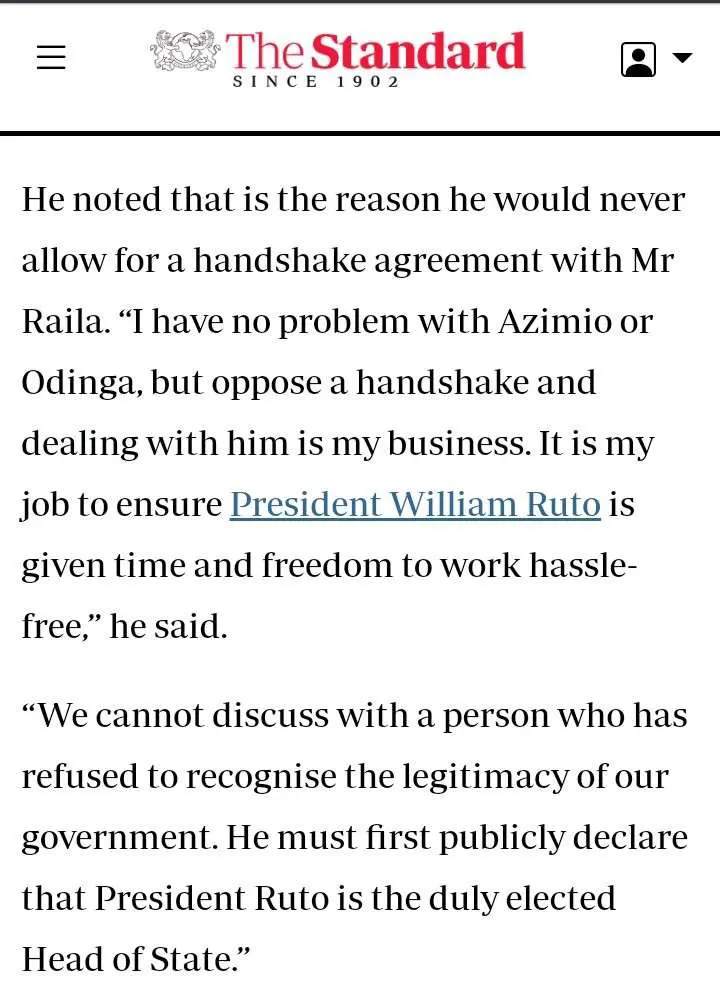 I don't have a problem with Azimio or Odinga, but I don't want to shake hands, and dealing with him is my job. According to a remark from Gachagua in The Standard, "it is my job to ensure that President William Ruto is given the time and freedom to work without any distractions."
His comments were delivered at the Ngorano PCEA Church, which is located in the Mathira Constituency.
He asserted that the current state of affairs in the country are deteriorating as a direct result of previous President Uhuru Kenyatta's handshake with Raila. As a result, he made the choice to take precautions to ensure that such an event does not occur under Ruto's watch.
According to what Gachagua said, following the handshake, Uhuru was able to take out as many loans as he wanted to because there was no opposition to stop him. This is what led to the current financial catastrophe that the country is in.
'The difficulties started when the previous administration agreed to a handshake between them and Opposition leader Raila Odinga, there were no checks and balances on the excesses of the government, and they borrowed excessively,' he said. 'The problems started when the previous administration agreed to a handshake between them and Opposition leader Raila Odinga.
But this is despite the fact that Raila continues to insist that he has no interest in shaking hands with Ruto or serving in his ministry in any capacity. He has also stated that he will never make eye contact with Gachagua or shake his hand.
Sourced from standard
Facebook Comments