ERIC OMONDI THREATENS TO COMMIT SUICIDE.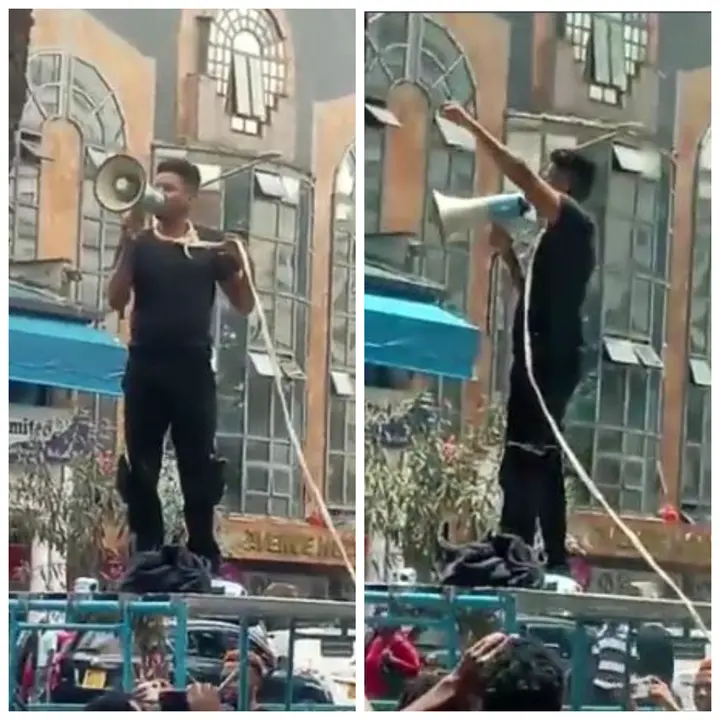 There was drama in the Central Business District (CBD) in the capital after celebrated Kenyan comedian Eric Omondi reportedly threatened to take his own life.
Based on viral photos making rounds on social media, the comedian was spotted in the CBD with a rope tied around his neck as he threatened to commit suicide.
Sources have revealed that Omondi is threatening to take his own life because of the high cost of living being experienced in the country at the moment.
The comedian was heard saying that he will jump to his death if the government is not going to listen to his cry.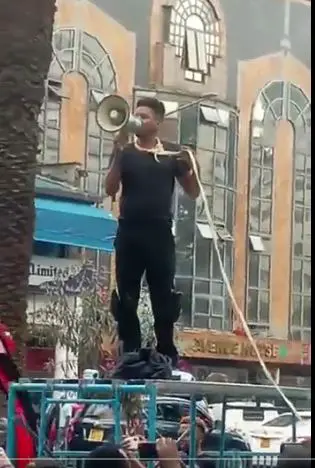 "Mimi nitakufa hapa, mimi nitajinyonga hapa, kuna watu watazaliwa na watajua kuna kijana alijinyonga hapa kwa sababu serikali haikutaka kumsikiza, serikali haitaki kusikia sauti ya Kenya. Nitaruka hapa nijikate shingo nikufe lakini Wakenya watasikizwa," the comedian was heard saying which loosely translates to
(I am going to die at this place, I am going to commit suicide here, there shall come people who will know I took my own life because the government was not listening to our cries, the government has ignored Kenyans's cries, I am going to jump down and die from here but Kenyans are going to be listened to by government).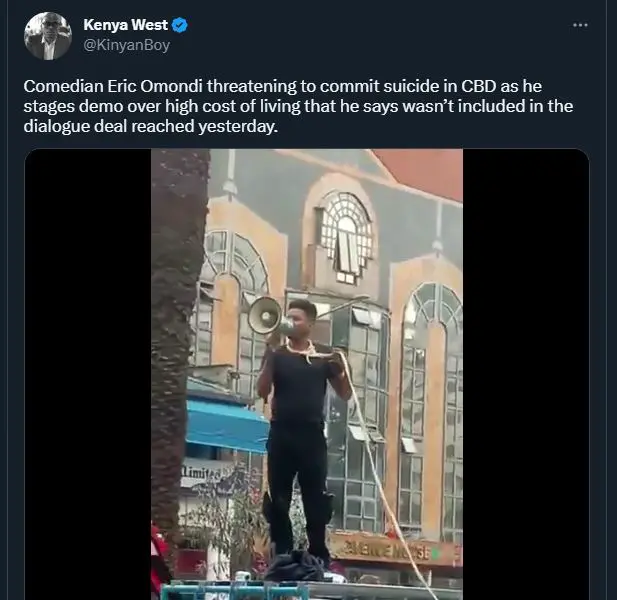 Source also revealed that the comedian picked issues with the move that President Ruto and ODM leader Raila Odinga took, which saw the Azimio leader call off demonstrations.
Omondi allegedly wanted to be involved in their discussions, Raila's and Ruto's discussions
"Comedian Eric Omondi threatening to commit suicide in CBD as he stages demo over the high cost of living that he says wasn't included in the dialogue deal reached yesterday," the source captioned the video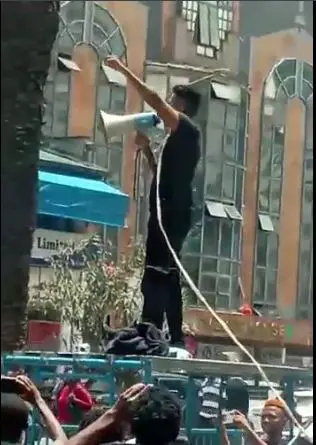 Story courtesy
Facebook Comments