DP RUTO AND KIMANI ICHUNGW'A COVID-19 STATUS
The country has been grappling with Covid-19 pandemic since last year March.So many Kenyans have been left directly infected and affected.Innocent lives have been lost leaving children orphans.
Families have been left traumatised forever.The Government has however been trying to keep the virus at bay.The vaccination process is going on countrywide.
The politicians are in a rush to traverse the country in order to woo the voters by all means.
This has seen them become blamed as the super spreaders of the virus since the political gatherings don't observe the containtment measures as spelt out by the ministry of health.
On Tuesday,blogger Robert Alai's post elicited reactions after claiming that DP Ruto and his ally Kimani Ichung'wa were Covid-19 positive.
Alai claimed that despite the DP testing positive,he had decided to go on with campaigns in Western region.
However,DP Ruto's Communication team member has cleared this rumour terming it as a cheap propaganda being spread by the opponents.
He has denied that the duo are ok.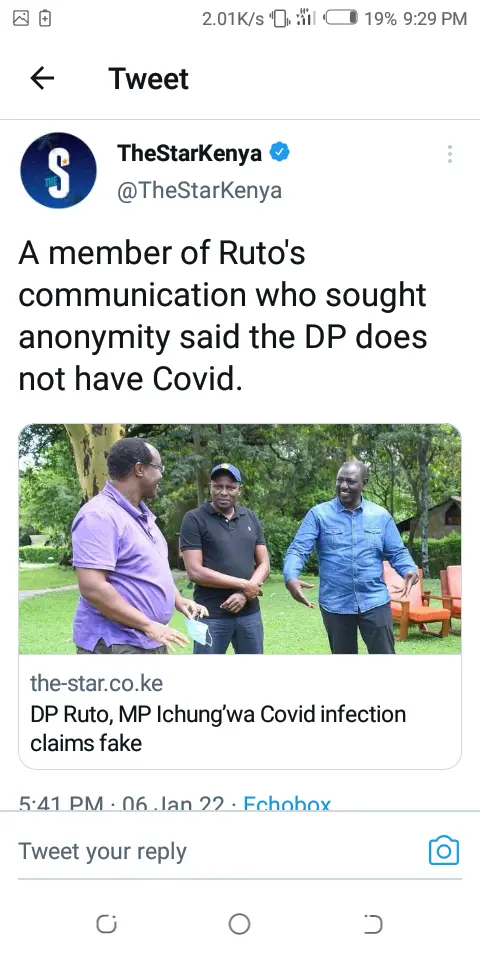 Courtesy
Facebook Comments