CS MACHOGU FINALLY CHANGES SCHOOL OPENING DATE
The education cabinet secretary hon Ezekiel Machogu has finally changed the opening dates for junior secondary schools in the country.
The schools will open on 30th January as other grades reopen on 23rd January 2023.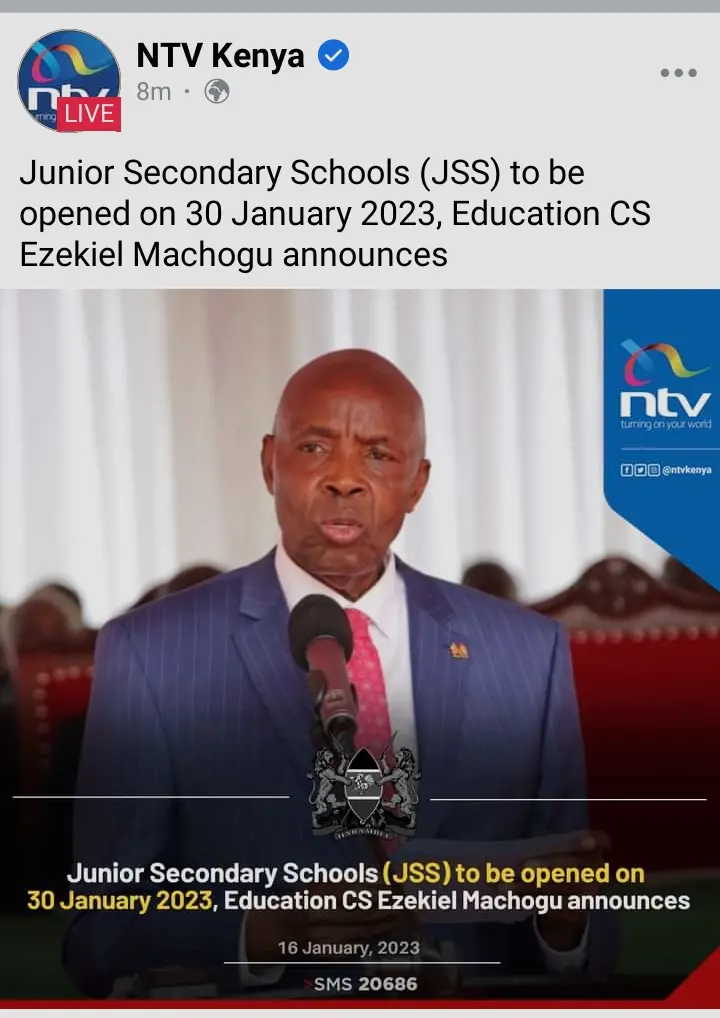 Hon Machogu says that President William Ruto has issued a directive to the National Treasury to set aside some tuition fee of fifteen thousand shillings per student to facilitate free learning in all Junior Secondary Schools.
This means that the parents will not be paying even a coin for their students in junior secondary schools unless they are in boarding school or in private schools.
He said that the government would spend total Ksh 9.6 billion to sustain the program in the next financial year.
"No school should charge any fees for grade 7 learners unless such schools are boarding schools .," Machogu said.
Initially, the government has been giving secondary schools students a total of Ksh 22,244 and for primary schools Ksh 1,420.
"Because Junior Secondary is from grades 7, 8 and 9, we have worked on a figure that the amount being given to a student be Ksh 15000 almost similar to what is paid for Senior Secondary school learners," he disclosed.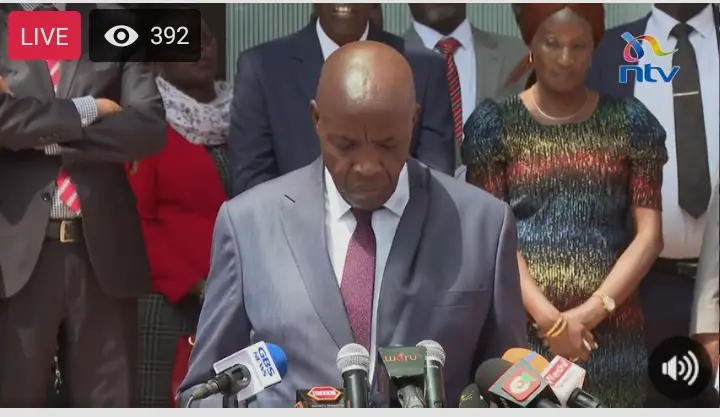 Story courtesy
Facebook Comments