COURT ORDERS RUTO TO PAY 2.5M IMMEDIATELY
The Kenya kwanza regime run by President, William Ruto is currently facing a hard time following the tough economic situation as witnessed in the country.
Of late we have witnessed the president deal with the opposition which threatened to Overthrow his government if he fails to adhere to their demands.
However their seem to be an agreement as Kenyans are waiting for the feedback after He, William Ruto agreed to sit down with Opposition leader, Raila Odinga to discuss Kenyan issues
However, Despite all thess Challenges, supreme Court has slapped president William Ruto's government to pay 2.5 Millon to women who were brutally dealt with back then in 1992 as a consolation fee.
Supreme Court orders the State to pay KES 2.5M to each of the seven women brutalised during the 1992 protest at Uhuru Park.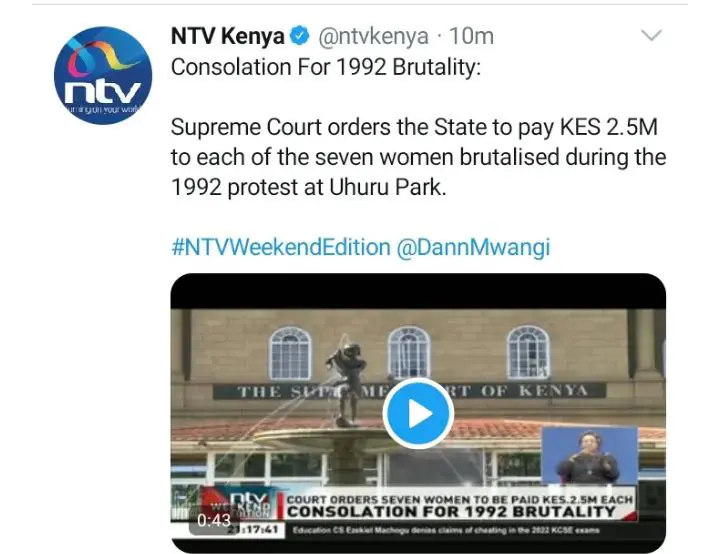 However with all this Ruto must adhere to the Court ruling and act immediately, not forgetting to listen to look into the current situation of Kenyan economy as citizens are currently suffering.
Story courtesy
Facebook Comments