CONFUSION AS MIGUNA MIGUNA CHANGES HIS ARRIVAL DATE
Just days after he was issued with his new passport, exiled lawyer Miguna Miguna has finally confirmed that he is set to arrive in the country after his five years in Canada.
President William Ruto had promised to bring back the Canadian-based Kenyan lawyer and true to his word, the embattled lawyer is expected back in the country.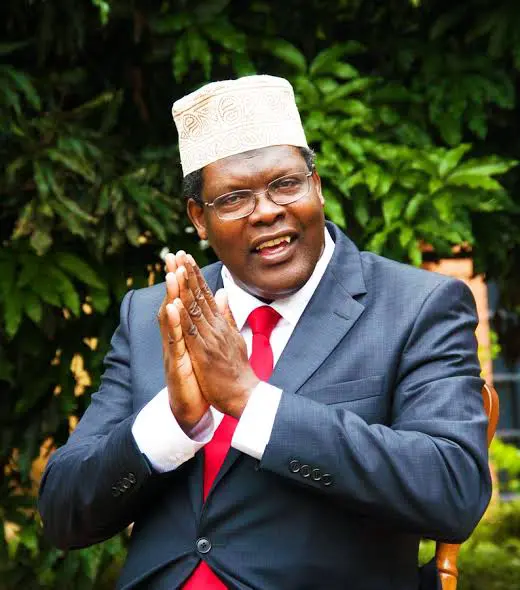 Miguna is understood to have fallen out of the previous regime and this saw him shipped out of the country, a move that saw his relationship with his then-close ally Raila Odinga hit a new low.
It is understood that his petition to attend the Inauguration ceremony of President William Ruto could not materialize but Miguna is now set to jet back into the country.
There have been calls to bring the general back home and now it will be coming to fruition with the lawyer confirming that he will be departing Toronto on October 24, 2022, and he will be arriving at the Jomo Kenyatta International Airport Nairobi on 25, 2022 at 8:20 pm.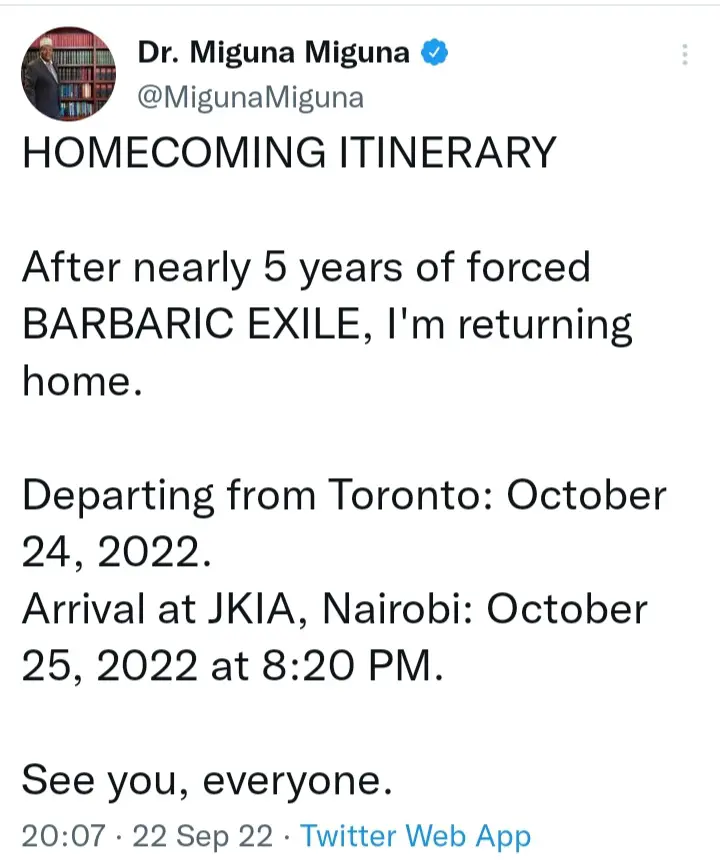 Story courtesy
Facebook Comments