CHILLING DETAILS ON WHAT'S HAPPENING AT KEMSA CURRENTLY.
Days after president William Ruto through a press interview at Statehouse promised to wipe clean and bring oder at Kemsa, chilling revelations emanating from the agency has painted an institutionalized corruption body that had spread it roots over the whole agency thus an immediate respond was needed.
It's been established that the entity which has been engulfed by graft charges over the past 19 months has a bloated workforce of more than 350 employees who draw salaries from the agency some from doing nothing at all.
As the previous government locked out a number of employees from being associated with graft charges they were instructed to work from home.
In return their position were taken by temporary staff, people drawn from other government agencies while others employed on contractual basis, all these groups earned a salary if that is not enough after the expiry of persons employed on contracts they've continue to draw salary since then.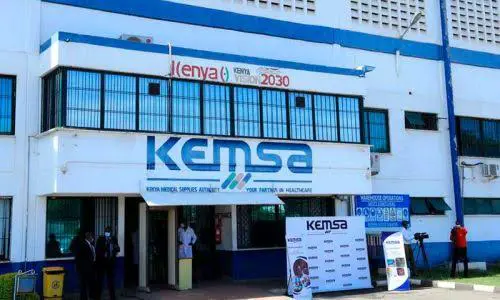 It's been established that the idle workforce in the name of working from home has caused the tax payer a hefty 855 million for the period they've been at home.
Tum aslo highlighted that it's a sad situation when everything is put in explanation of how dire the matter is and needed quick interventions.
That several Kemsa have been working from home for over a year what's more annoying is that there's a care taker group whom have been staged to perform the duties for the group working from home, to add to the decay Kemsa recruited officers on temporary basis to do the same job as the ones working from their homes.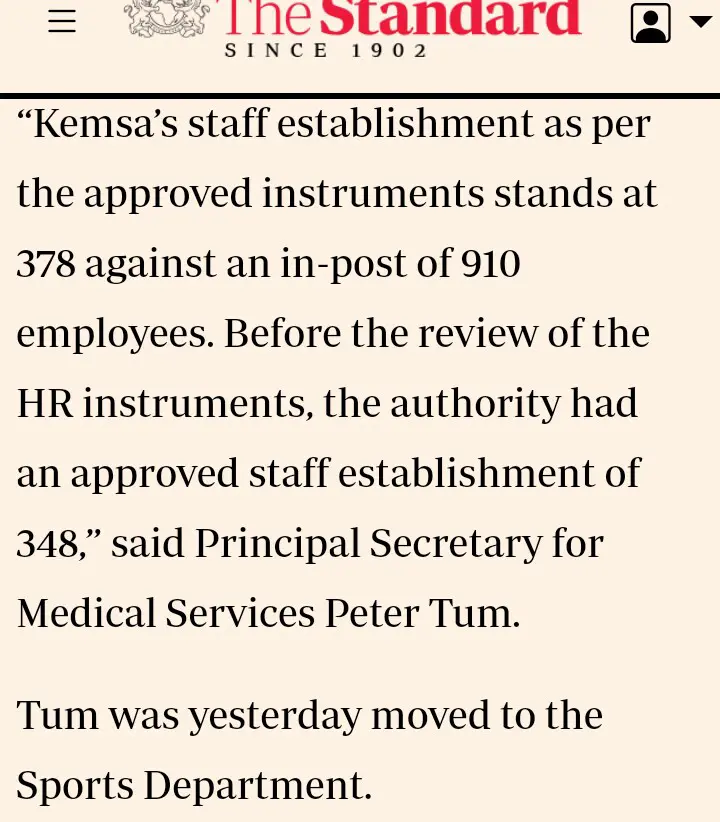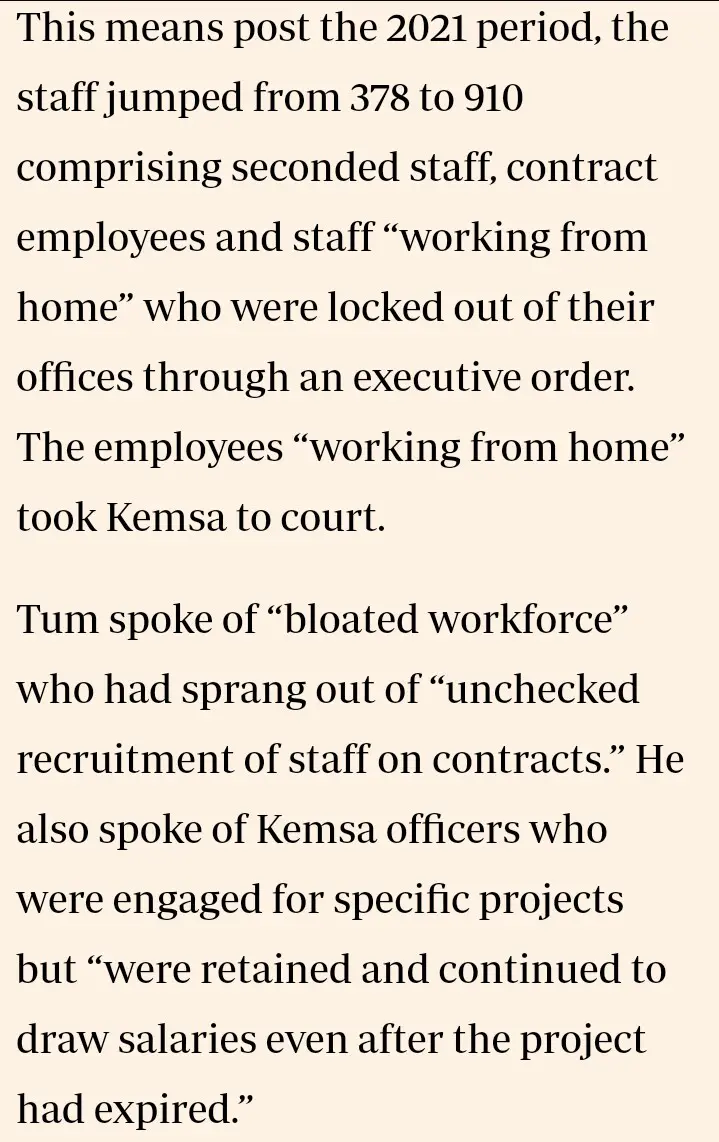 As this is happening various officials have already been sacked and others suspended after an alarm was raised by the Global Fund on the embezzlement of funds aimed at a spearheading a Malaria programme.
Facebook Comments